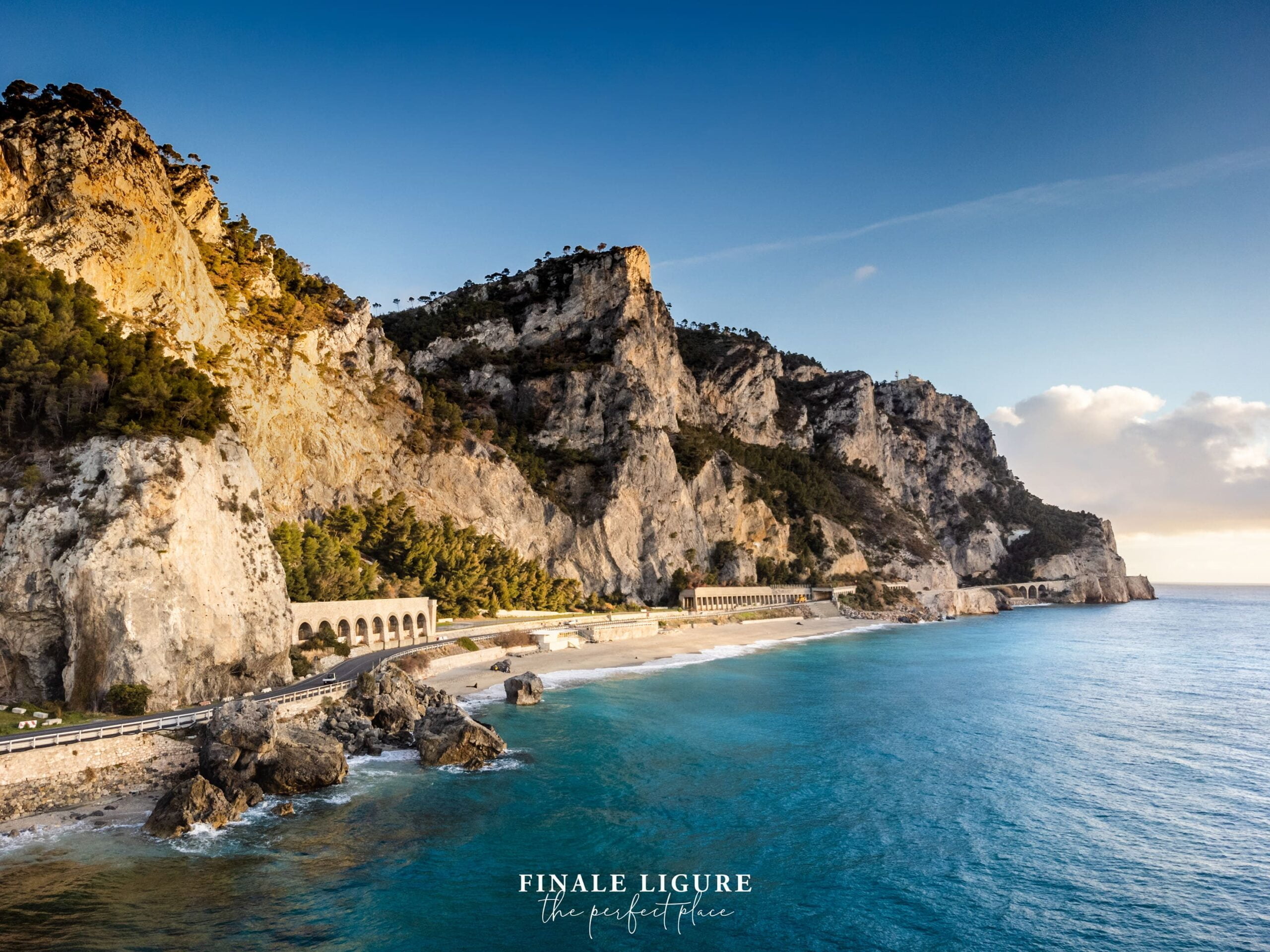 Baia dei Saraceni and Malpasso Beach
The Baia dei Saraceni and the Malpasso Beach are enclosed in the stretch of coastline between Capo Noli and Punta Crena.
The beach at the Baia dei Saraceni consists of a narrow sand and pebble shoreline set in a breathtakingly beautiful bay, with crystal clear waters that shimmer in colours between green and blue due to the seabed and the surrounding nature.
A small corner of paradise for those who love the sea in all its beauty, even a bit wild, characterised by the seabed rich in life, due to the outcropping formations called "beach rock", traces of a very ancient geological past. The beach has no facilities.
In the second bay surrounded by sheer cliffs, there is the Malpasso Beach, consisting of a large sand and pebble seashore. The beach is free and with facilities available, but the municipality charges an entrance fee of 5 Euro for its cleaning and maintenance.
Above the Punta Crena promontory the remains of a Saracen watchtower stand out, and all around explodes the Mediterranean maquis with its heady scents.