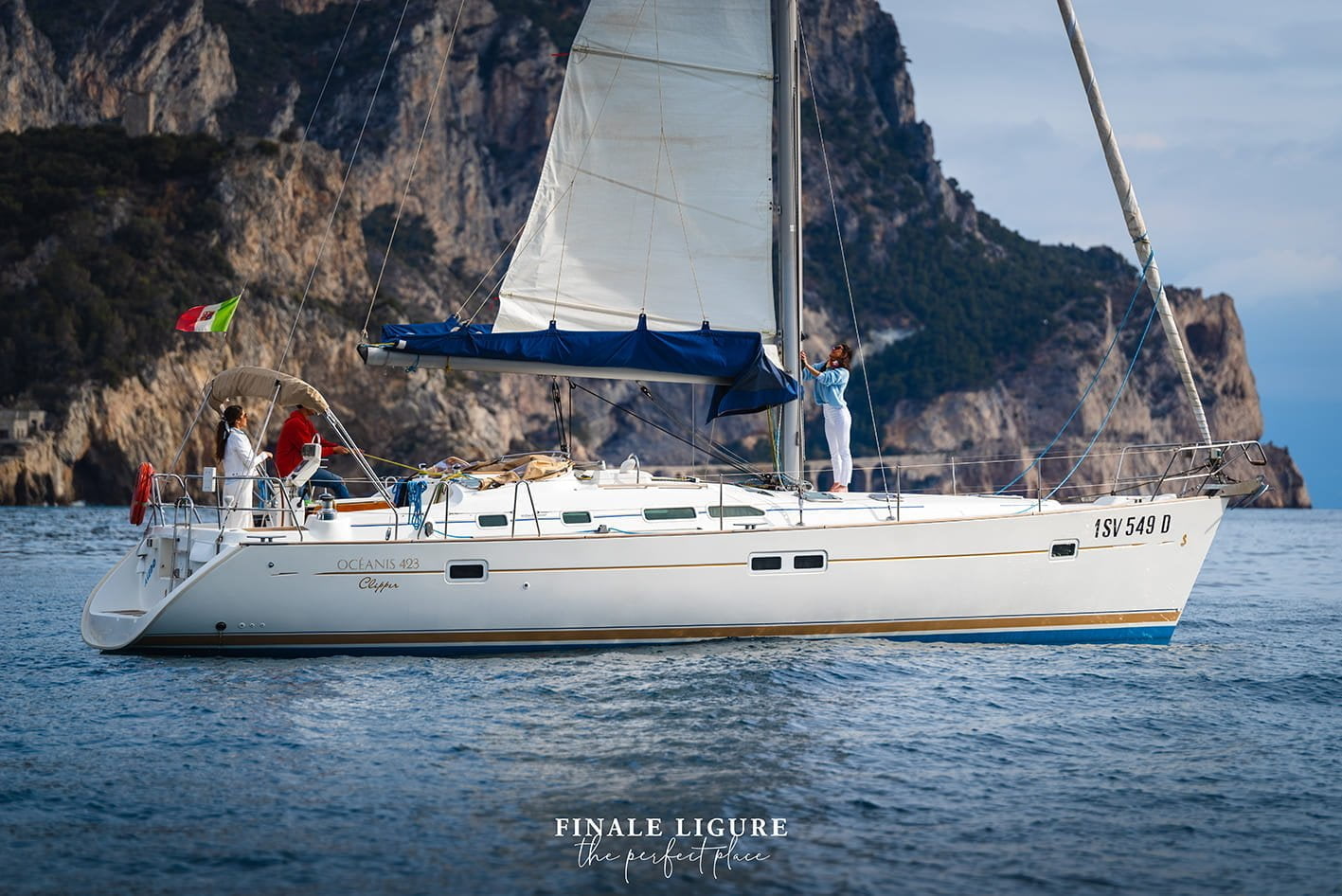 Emotions of sailing and the sea
Whoever looks at Liguria should know that Liguria can only be seen from the sea. One could paraphrase Fossati's poem, and so what could be better than seeing the noble Finalborgo perched under the fortress of Castel San Giovanni, the elegant Finalmarina, the striking Finalpia, the colourful Varigotti from the deck of a sailboat?
The silence, broken only by the whistle of the wind and the sound of the sea, will fill with emotion the sailboat experience between Capo Noli, Bergeggi Island, and the Baia dei Saraceni.
And with a bit of luck, you can have as traveling companions playful dolphins, large Caretta turtles, elegant manta rays, puffer fish… Looking into the blue sea, it will not be difficult to see the wonderful Posidonia seabed with thousands of fish, mollusks, and crustaceans… And those who want to, under the guidance of the experienced skippers, can also try to put themselves at the helm of the boat for an adrenaline rush you won't forget! natura, paesaggi unici! Excitement on the wings of the wind, between sea, nature, and unique landscapes!