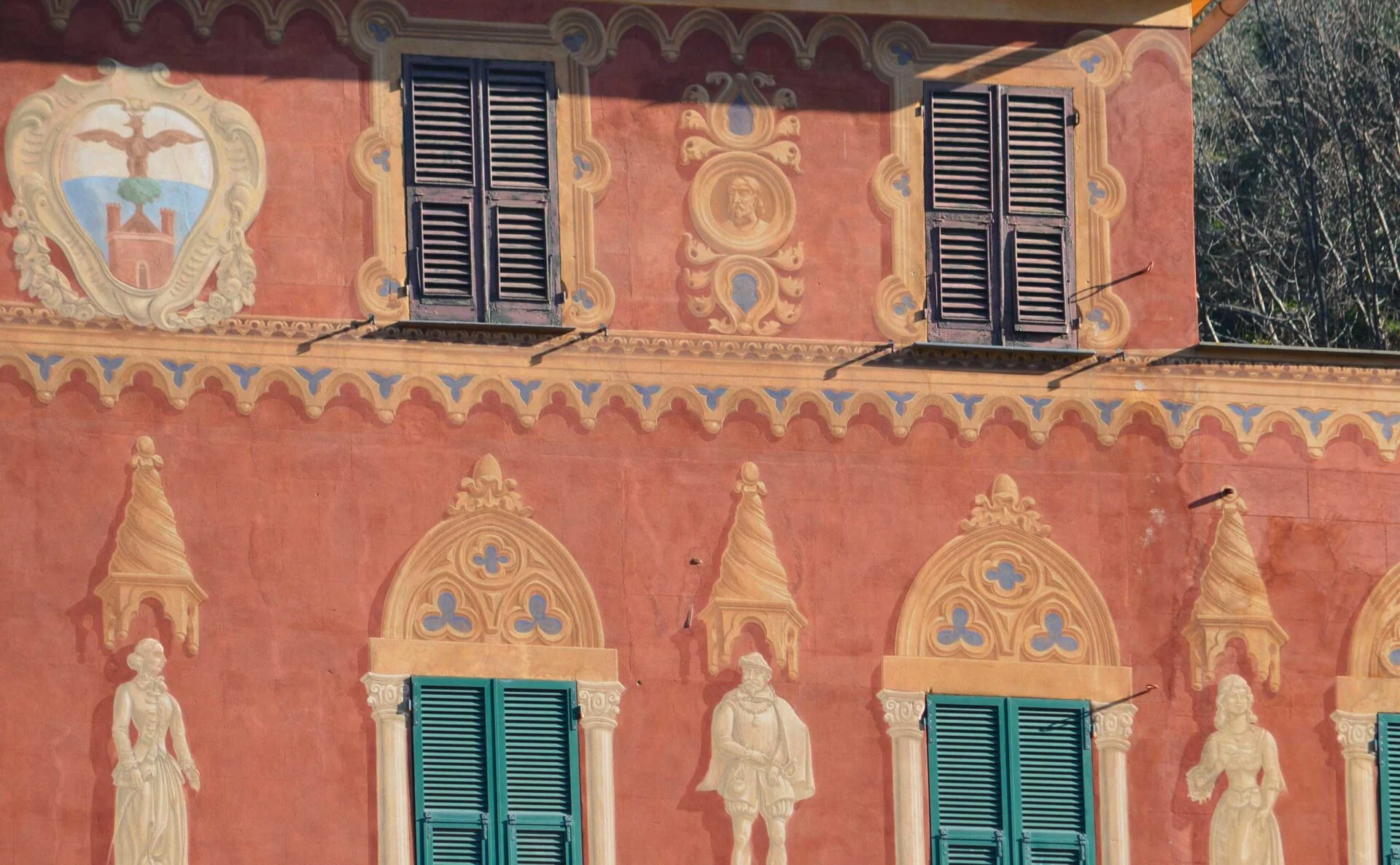 THE FAMOUS 19TH-CENTURY BOTANIST KNOWN BY CHARLES DARWIN
Searching for Count Gallesio

Walking along the Aquila valley, you come across noble properties with vegetable and fruit gardens surrounded by high walls ("chiozi"), that protected them from the wind and intruders, as well as villas and agricultural holdings that once belonged to the Gallesio and Sanguineti families.
This agricultural holding and the landscape around the ancient properties have retained their original appearance. On the upper slope, there are the two stately homes: Villa Gallesio, located more to the south, with a sober facade frescoed with a large family crest. The Sanguineti house, meanwhile, features a rich 19th-century neo-Gothic decoration with figures of warriors, knights, and dames painted on the facade on each side of the family crest.
The dwellings, located in the upper part of the estate, were accessed through pathways defined by arbors that departed from the bottom of the valley. In the portico that was built by the Sanguineti, after 1870 the Finale Stone lunette with St. George and the Dragon from the chapel dedicated to the saint in Castel Gavone and dated 1461, was inserted.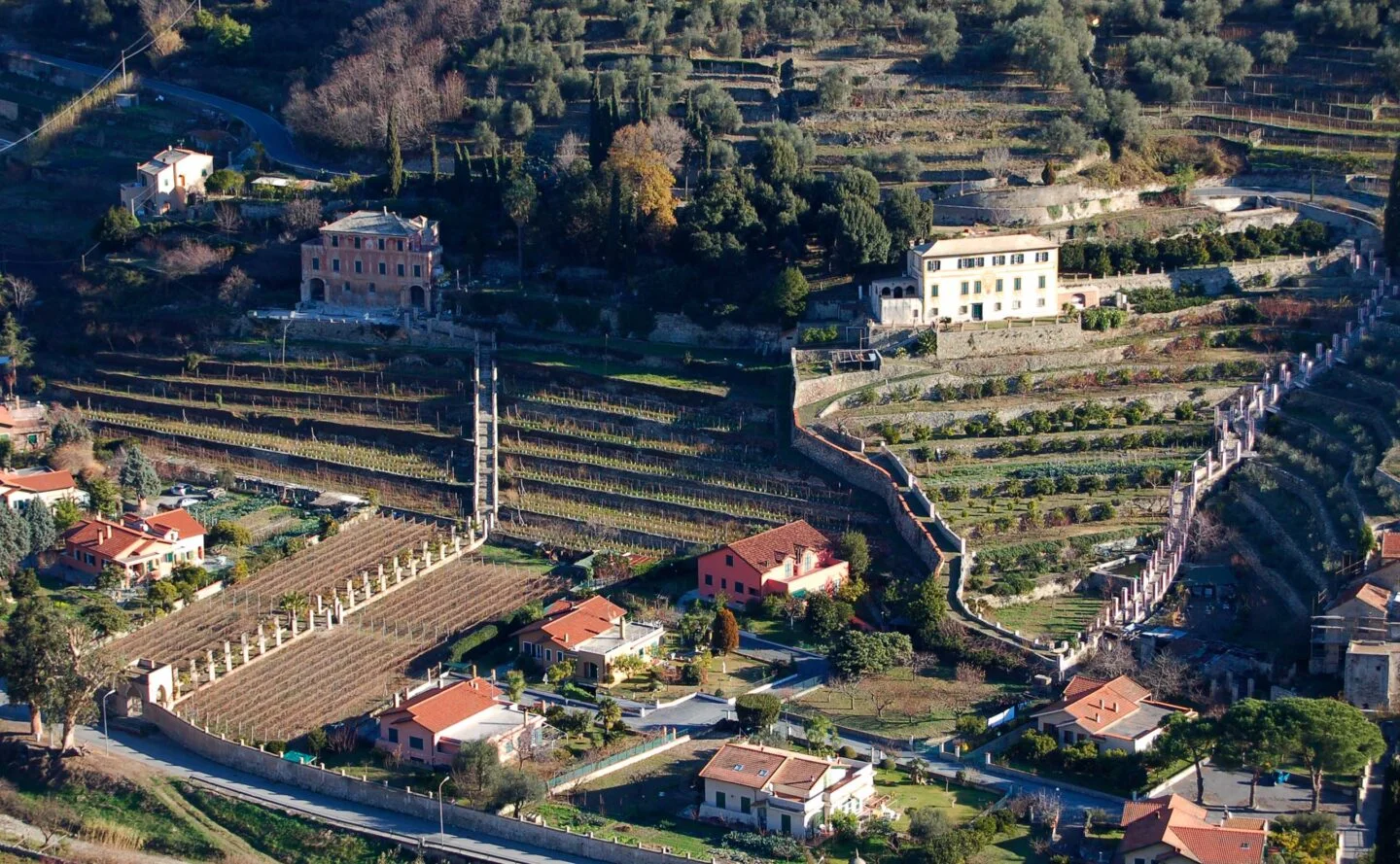 How to reach the location
The Villa is private property and currently belongs to the Mangiante family. It can be reached by taking valley road along Aquila, continuing beyond Finalborgo.