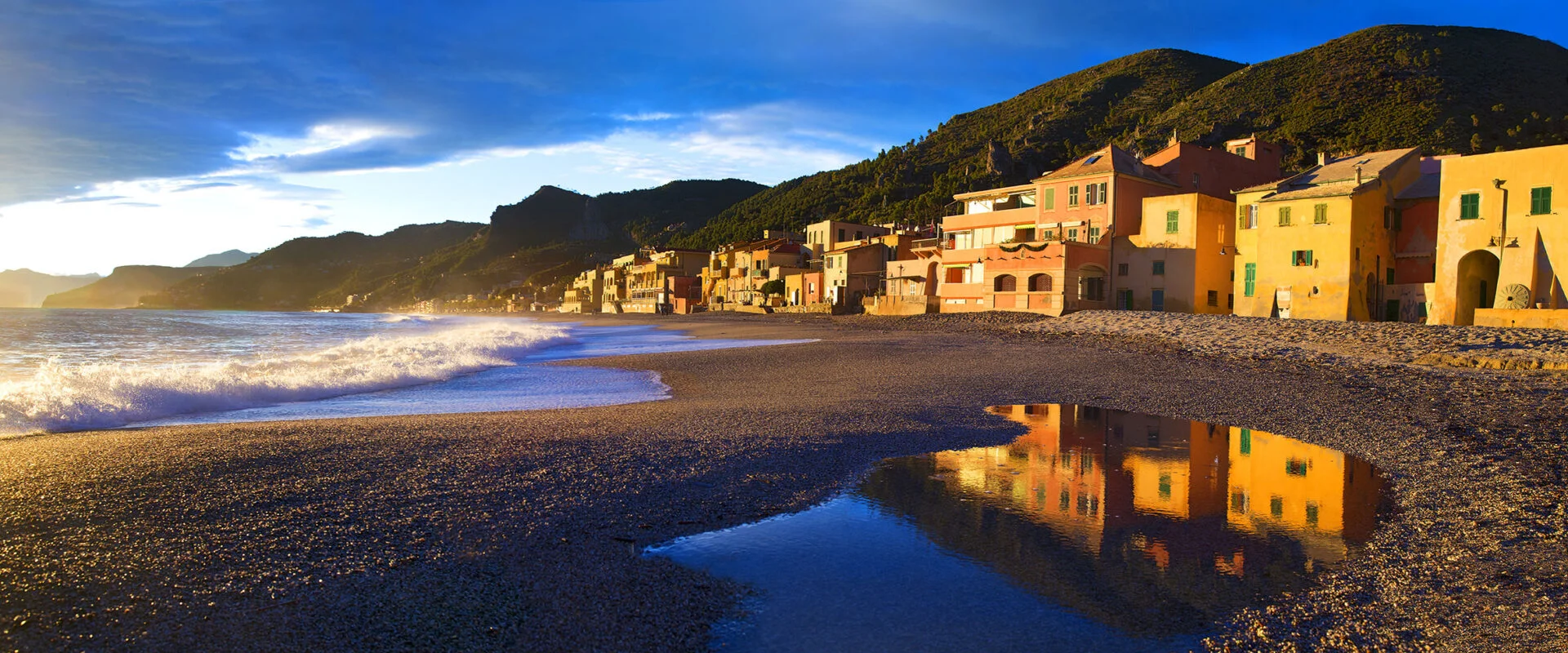 Varigotti and Punta Crena Beaches
The charm and confidentiality of Varigotti Beach, which extends partly behind the ancient and picturesque Saracen hamlet, have made it perfect hideaway for VIPs and visitors looking for privacy and total relaxation in a unique natural environment that provides postcard views inspiring photographers and writers.
The beach consists of sand and very small pebbles and is partly equipped and partly completely free.
Behind, the view is breathtaking, with the tiny villages overlooking the sea, perched on cliffs that protect the bay from the winds. The sea is crystal clear, becoming deep quite quickly, but access to it is however easy.
Below the Punta Crena promontory, there is a small beach among the cliffs, a very reserved place unknown to most people, a destination for nudists seeking privacy. Accessible only by nautical means (canoe, sup, boat, jet ski) or via an impervious route down from the Saracen Tower at Punta Crena with ropes on rocks (recommended for experts).