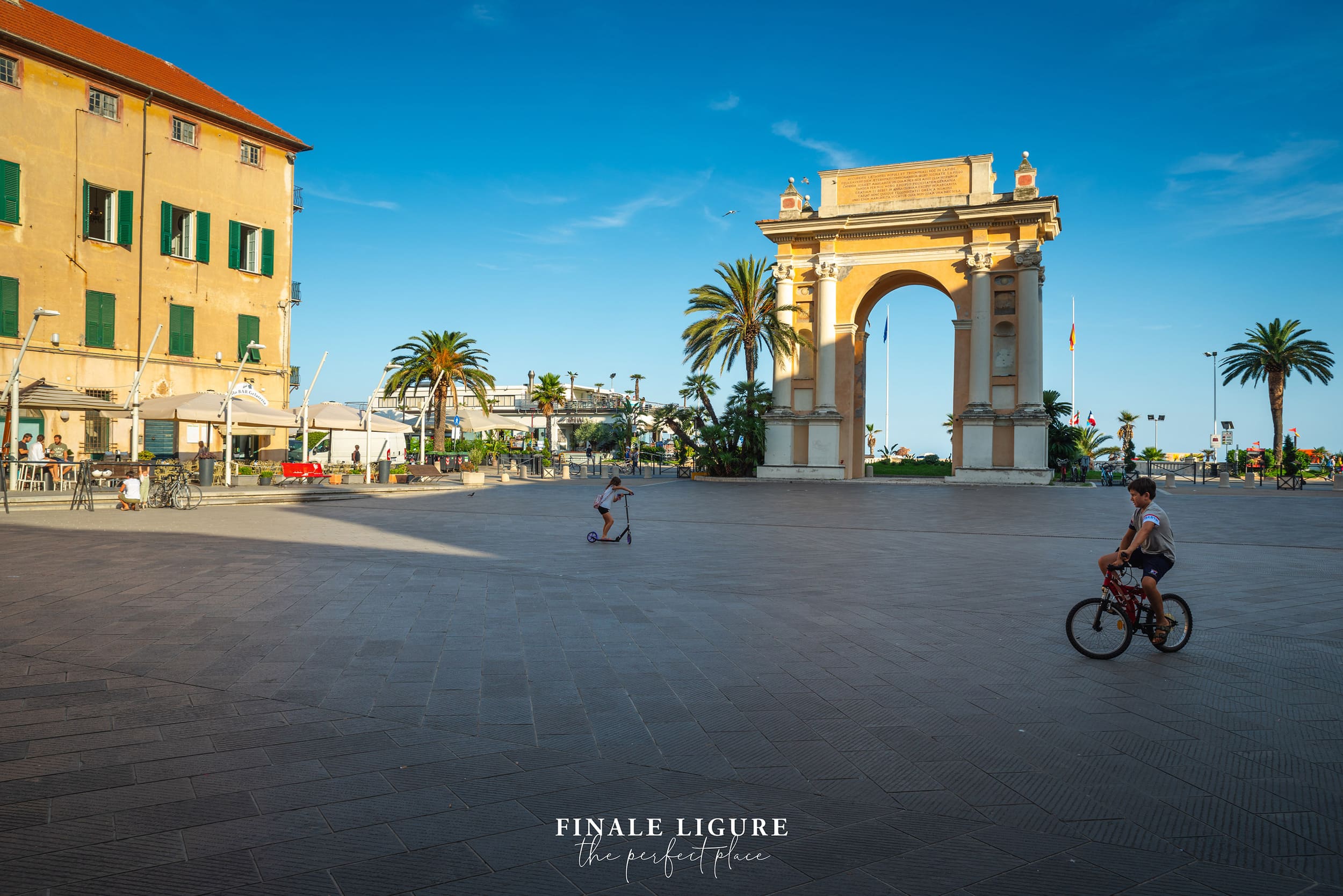 The monuments of Finale Ligure
Discover the art and culture of Finale Ligure with its famous architectures including the Mausoleo del Generale Caviglia with the ancient watchtower on the tip of Capo San Donato and the majestic Arco di Margherita di Spagna, the triumphal arch erected to celebrate the arrival of the daughter of King Philip IV of Spain in Finale. Comeand discover the splendid monuments of Finale Ligure!
Mausoleo del Generale Caviglia
Located on the peak of Capo San Donato, stands a mausoleum built in honour of Enrico Caviglia (1862-1945), a distinguished general who earned the prestigious title of Marshall of Italy for his exceptional contributions during the First World War.
Discover
Arco di Margherita di Spagna and Piazza Vittorio Emanuele II
The Triumphal Arch, built in 1666 on Piazza Vittorio Emanuele II, commemorates the passage from Finalmarina of the Infanta Margherita Teresa, daughter of Philip IV of Spain.
Discover
Porta Testa and the Medieval walls
Finalborgo is surrounded by medieval walls built around 1447 under the patronage of Giovanni I Del Carretto. The village has four gates, namely Porta Testa, Porta Reale, Porta Romana and Porta Mezzaluna.
Discover
Complesso Monumentale di Santa Caterina
The Church and Convent of Santa Caterina in Finalborgo is a significant cultural landmark that has been mostly restored to its former glory. It represents an important monument in the area.
Discover