The cosy hamlets of Finale's eastern coast
Finale's eastern coastline with its vertical walls shaped by the waves, is among the most impressive in the entire Liguria region. Discover charming rural hamlets and picturesque seaside villages that have grown over time from traditional Mediterranean houses with beautiful vaulted roofs and terraces. These idyllic communities are nestled amongst ancient olive groves and vineyards, their dry-stone walls adding to the rustic charm.
The houses are suspended between the blue sea and the sky, in a landscape overlooked by the bright sunlight and the incessant sound of the wind and waves crashing on the shoreline below.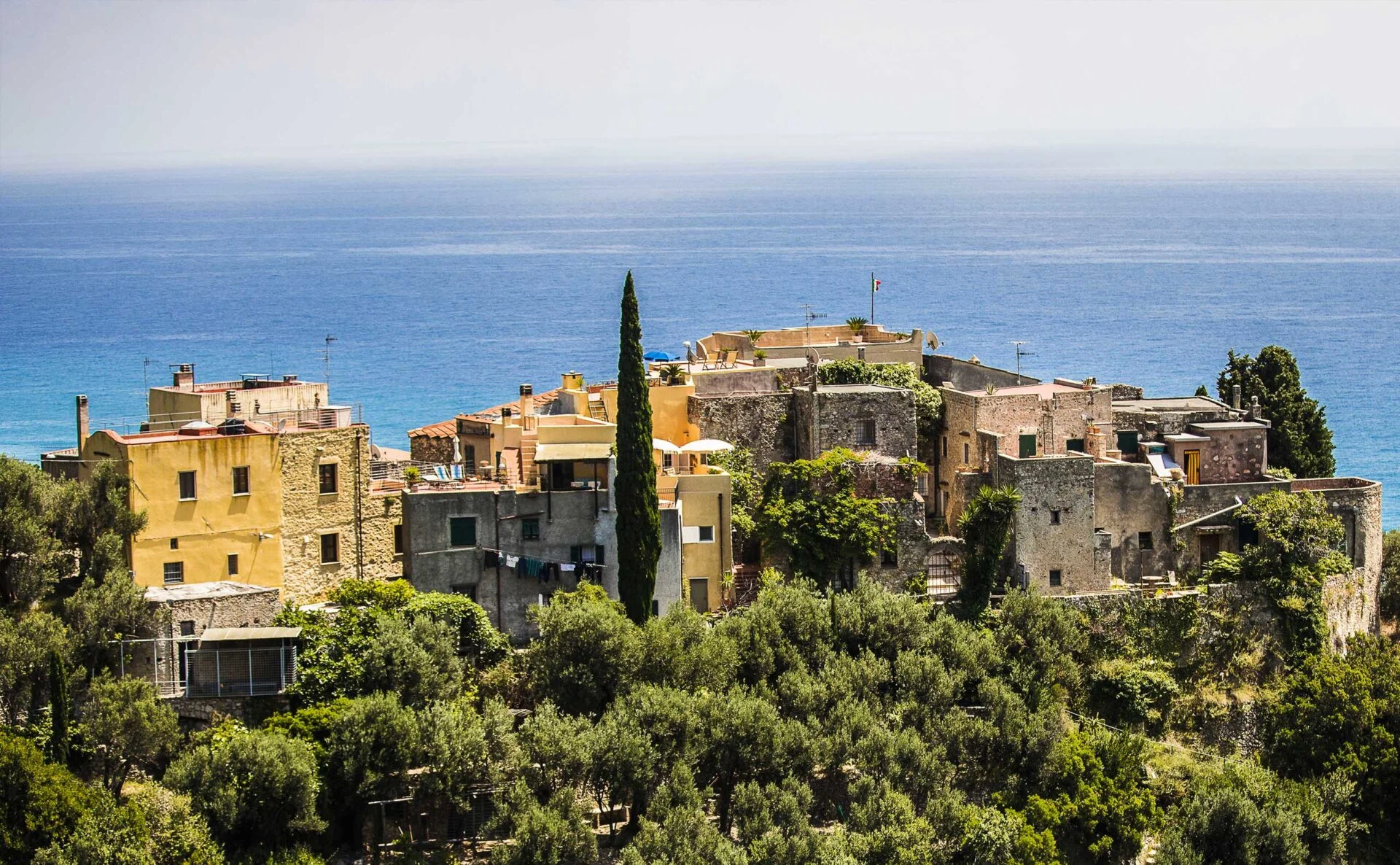 These are the Monte and Selva, or Ca' dei Mori, Pino, Chien above the present-day Varigotti.
The coastal scenery changes as you pass Varigotti's promontory towards Noli. The tall grey limestone cliffs meet the sea, creating a stunning display of rocks, sky, and waves.
This is the wild sight of what has always been called the Malpasso.