THE CRAGS OF FINALE LIGURE
The most important crags in Liguria
Sport climbing on crags has been practised in the Finale area for over fifty years. Through generations, bolters have been driven by the same motivation, pure passion, combined with a dose of great courage!
Thanks to the voluntary work of these people, today there are about 3800 lines in the Finale Outdoor Region, while equipped walls are roughly 200, which range from 10 to 250 meters in height.
The rock that characterizes all the walls in this area is limestone.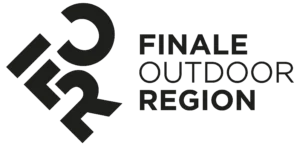 OPENING HOURS
Every day
8:30 – 12:00
15:30 – 18:00
Discover all the trails in the Finale area
Bric Scimarco upper sector (or main sector)