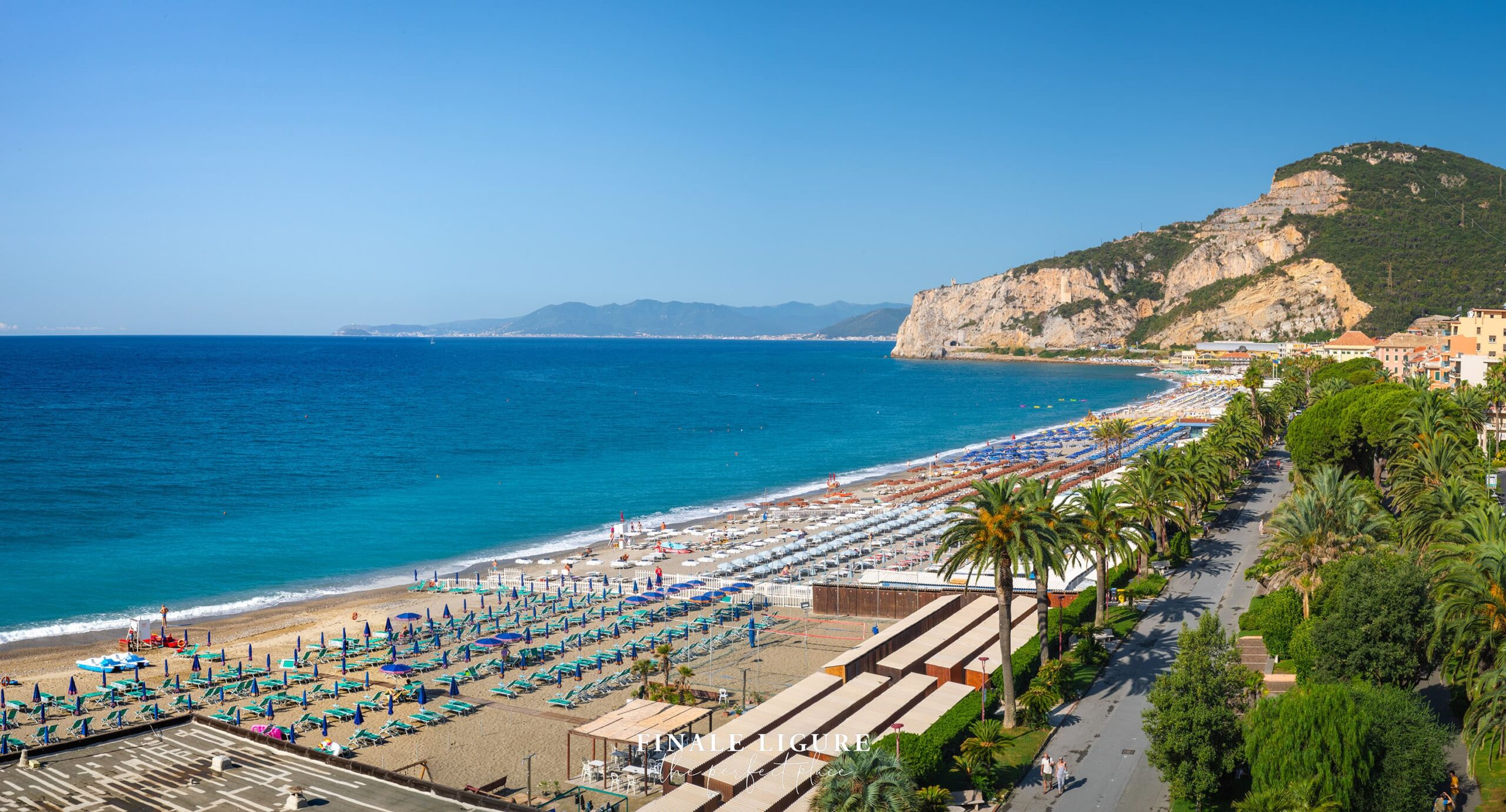 BEACHES AND BATHING ESTABLISHMENTS IN FINALE LIGURE
Discover all the beaches and bathing establishments in Finale!
The beaches of Finale Ligure extend for about eight kilometers, interrupted by a sequence of capes and promontories from east to west: Capo Noli, the promontory of Varigotti with Punta Crena, the Capo di San Donato and that of Colombera, the Gòttero, and the Caprazoppa, the mountainous massif with which Finale ends in the west. Ready to dive in?
Sorry, no pages was found
Beaches and bathing establishments in Finale
Please take a look at the Google map we have provided to help you find the perfect bathing establishment that suits your needs.
The map shows all available options, from the largest and best-equipped bathing establishments to small beach chalets and coves hidden among the rocks.
You can view photos of various establishments, find out about their services, and prices, and see reviews from other visitors. You'll be able to select the perfect place for a relaxing time at the beach, complete with all the amenities you need.
Dog friendly beaches
Finale Ligure has many pet-friendly accommodation facilities and even bathing establishments.
The Municipality of Finale Ligure has collaborated with the associations of bathing establishments and hoteliers to provide pet-friendly facilities. To be dog-friendly is all about extending hospitality and inclusivity to both the pet and his/her owner. It involves providing top-notch services and ensuring a safe and secure environment for everyone involved.