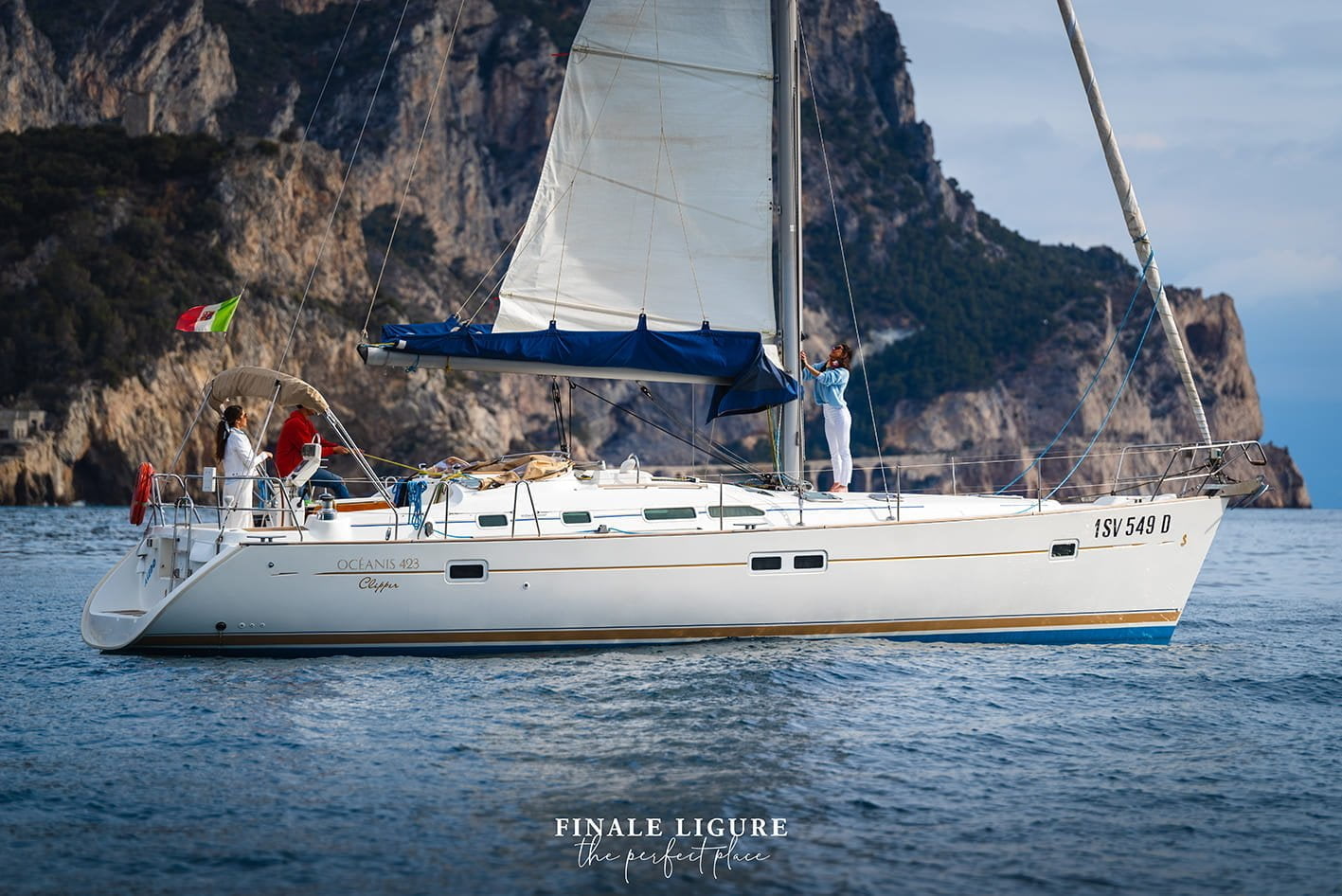 Sailing and the sea
To fully experience Liguria, seeing it from the sea is a must. As Fossati's poem suggests, there's nothing quite like taking in the sights of the magnificent Finalborgo nestled under the fortress of Castel San Giovanni, the sophisticated Finalmarina, the remarkable Finalpia, the colourful Varigotti from the deck of a sailboat.
Experience the powerful emotions that fill the silence between Capo Noli, Bergeggi Island, and the Baia dei Saraceni, accompanied only by the soothing sound of the sea and the whistle of the wind.
And with a bit of luck, you may be accompanied by playful dolphins, large Caretta turtles, elegant manta rays, puffer fish. Gazing into the blue sea, you can witness the wonderful Posidonia seabed with thousands of fish, mollusks, and crustaceans. If you're feeling adventurous, experienced skippers can guide you in steering the boat for an unforgettable adrenaline rush! Feel the emotions on the wings of the wind, between sea, nature, and unique landscapes!