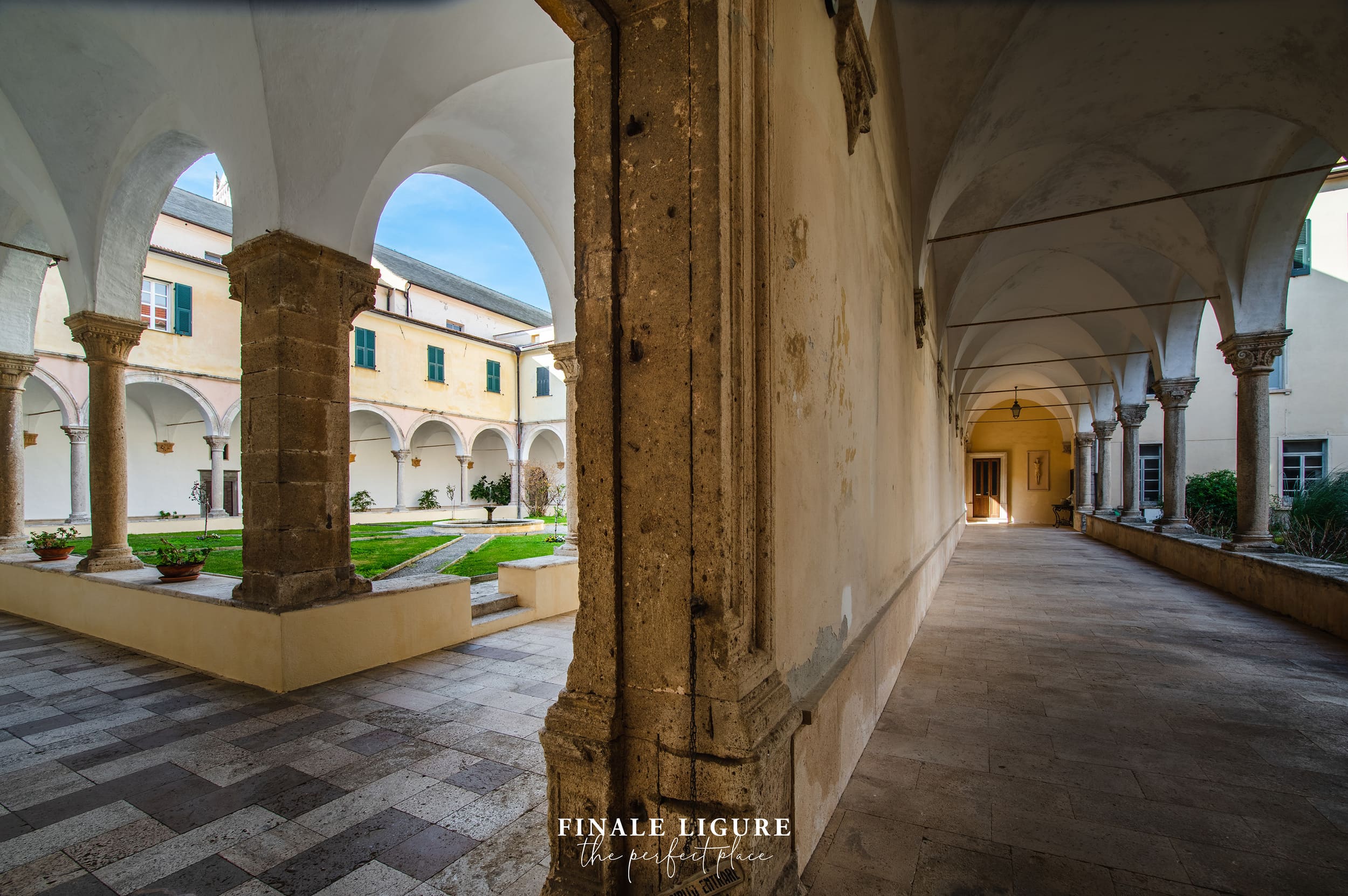 FINALPIA, AN ANCIENT VILLAGE THAT BLENDS THE BLUE SEA WITH LUSH VEGETABLE GARDENS AND GREEN HILLSIDES
Enjoy Finalpia
Finalpia: a district rich in history and rural tradition that connects the sea and the mountains. Take a stroll around the renewed pedestrian zone that enhances the beauty of its historic centre.
Finalpia has a dual identity: a charming seaside resort for its sandy beaches and a fashionable district with a quaint, well-preserved historic centre. But it's also rural and adventurous with its iconic trails, which attract hikers and mtb enthusiasts to Calvisio and Le Manie plateau. Not to mention the village's spirituality, evident in its symbolic site, the Santuario di Santa Maria di Pia and the nearby Monastero Benedettino. Not only a religious fulcrum, of course, but also a guardian of knowledge, with its apiary still producing honey, propolis and liqueurs infused with the aroma of Liguria.
A "slow" itinerary that allows you to unwind and fully appreciate your holiday. Immerse yourself in the local culture, history, spirituality, and natural beauty.
An ancient village where the sea meets the vegetable gardens and the hills, the perfect place for families, hikers and mtb enthusiasts searching for stunning backcountry trails.
01.
ABBAZIA BENEDETTINA DI SANTA MARIA
It is one of the most important monasteries in Liguria.
Its significance is evident in the bell tower made of Finale Stone ("Pietra del Finale") dates back to the 13th century and is impressive with its mullioned windows and a tall spire.
02.
TORRE DI SAN DONATO
This beautiful watchtower is located on the Capo di San Donato and provides breathtaking sea views. Its purpose was to protect against barbarian invasions that infested the Mediterranean coasts.
03.
CAPPELLA DI SANT'ANTONIO
The Chaple is located in the hamlet of Monte di Pia. Inside, it hosts two precious bas-reliefs created by the Albisola school, depicting Saint Antonino with Animals and the Madonna and Child. The bell tower's unique triangular shape is a rare sight in Liguria.
04.
CALVISIO LACREMA'
Calvisio Vecchia is a historic rural community located on the hillside of Monte Tolla. It was called 'Lacremata' in medieval times and is known locally as 'Lacremà' in dialect. Artefacts from the Roman period come from the hill and the area of the church of San Cipriano Vecchia.