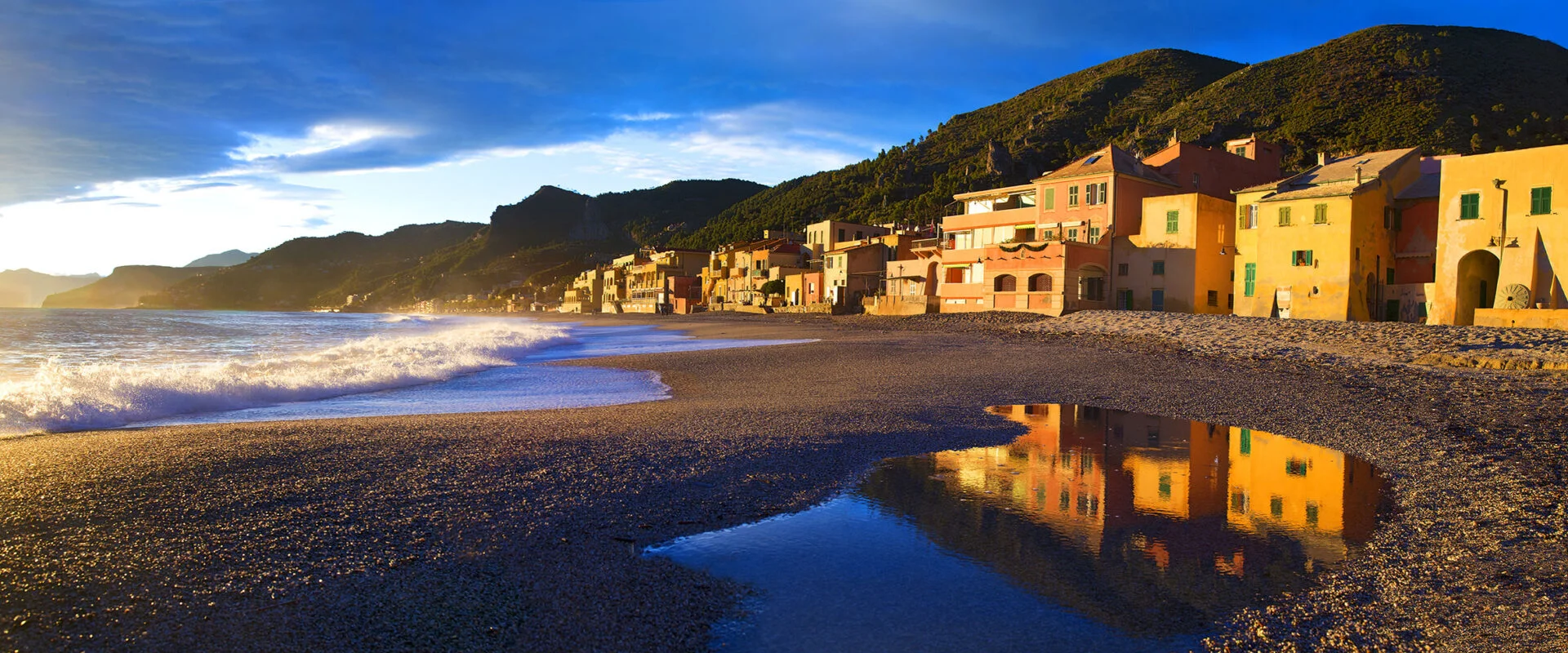 THAT'S WHAT VARIGOTTI IS, A UNIQUE AND FASCINATING HAMLET, EXCLUSIVE IN EVERY WAY…
The paradise of Varigotti
Varigotti is a truly exceptional location, boasting a distinctive Mediterranean architecture that reflects its fascinating history, including influences from Turkish and Barbary pirates. They chose this strip of the Riviera, which was once hard to reach by land, to take advantage of the inlet that protected them from the winds and the sea.
The reason why the people of Varigotti are still referred to as 'Saracens' is not by chance. Losing oneself in this village's charming alleys and small squares is effortless, and it's common to encounter celebrities from the entertainment and culture industries who choose this place as their summer "buen retiro".
If you're visiting Punta Crena Natural Park, don't miss the chance to see the Chiesa di S. Lorenzo, which dates back to the 12th century, and the Castle, a watchtower from the 16th century.
Alternative itineraries to escape the heat and the VIP summer beaches and be enchanted by its breathtaking views, stunning all year round.
The ancient Saracen village, with its ancient roots, is a beautiful fusion of nature and history that cannot be separated.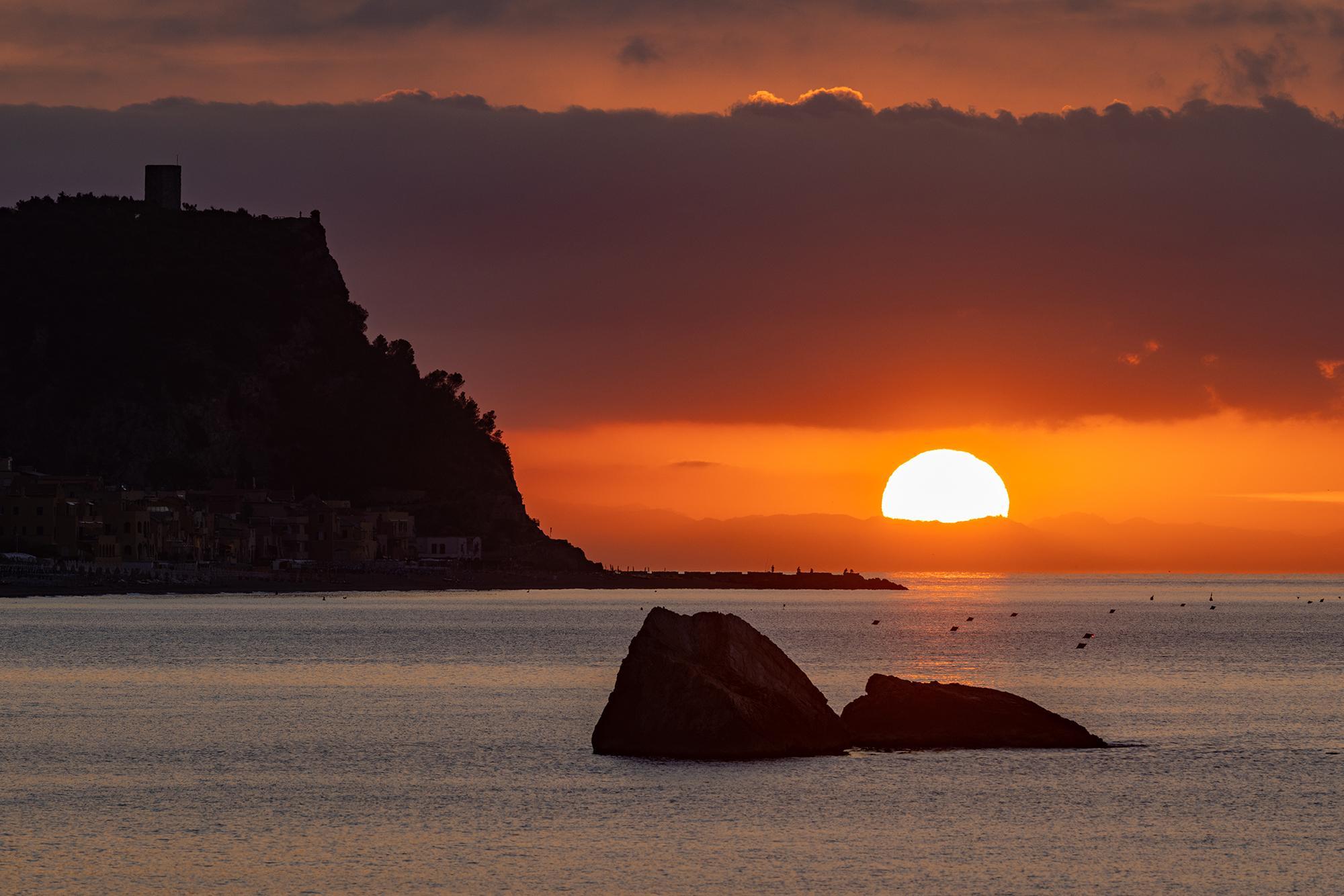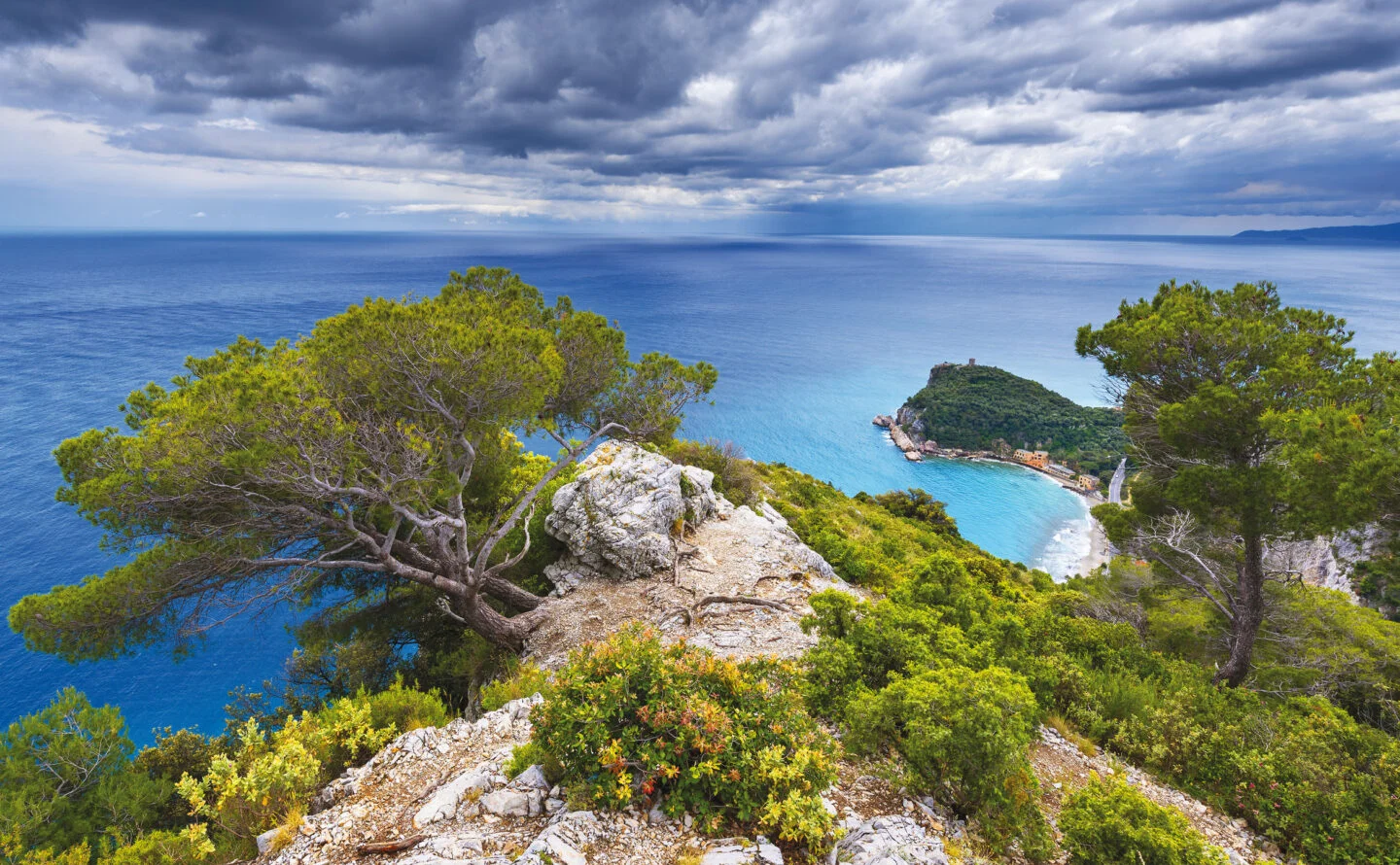 01.
Chiostri di San Lorenzo
The impressive medieval church is suspended in the midst of the sea, sky, and rocky terrain, towering over the natural roadstead sheltered by the Punta Crena promontory. For centuries, San Lorenzo has been a proud guardian of this bay, now commonly known as the 'Bay of the Saracens', which offered a secure haven for vessels traversing the Mediterranean's waterways.
The building, dating back to the 15th century, was erected on land that in the 6th and 7th centuries was used as a burial site in amphorae and tiles from the Mediterranean.
02.
Torre di Varigotti and Punta Crena
The square-based tower on the Varigotti promontory, located above Punta Crena, was constructed to monitor the sea area between Noli and Finale. It remains intact to this day and is well-preserved.
The promontory previously housed a Byzantine 'castrum' during the 6th-7th centuries and a medieval castle later destroyed by Genoa in 1341. The tower's ruins date back to the early 19th century when the cannon platform was built.
03.
Villages overlooking the sea
The hill behind Varigotti is a remarkably picturesque location in the Finale area, where rural heritage, history, and nature blend to create a stunning landscape of unspoiled beauty. The area is dominated by Mediterranean maquis, including strawberry trees, mastic trees, myrtle, and lavender. The landscape is dotted with tiny villages with characteristic 'Moorish' houses in the hamlets of Pino, Chien and Isasco.
04.
Sentiero del Pellegrino
The trail from Varigotti to the Mànie plateau, leading up to Noli, is one of the most stunning and easily accessible paths in the Finale area. Take a stroll along paths overhanging the sea, with breathtaking views and intense scents, and run across caverns, towers and fascinating spots, traces of an ancient past.