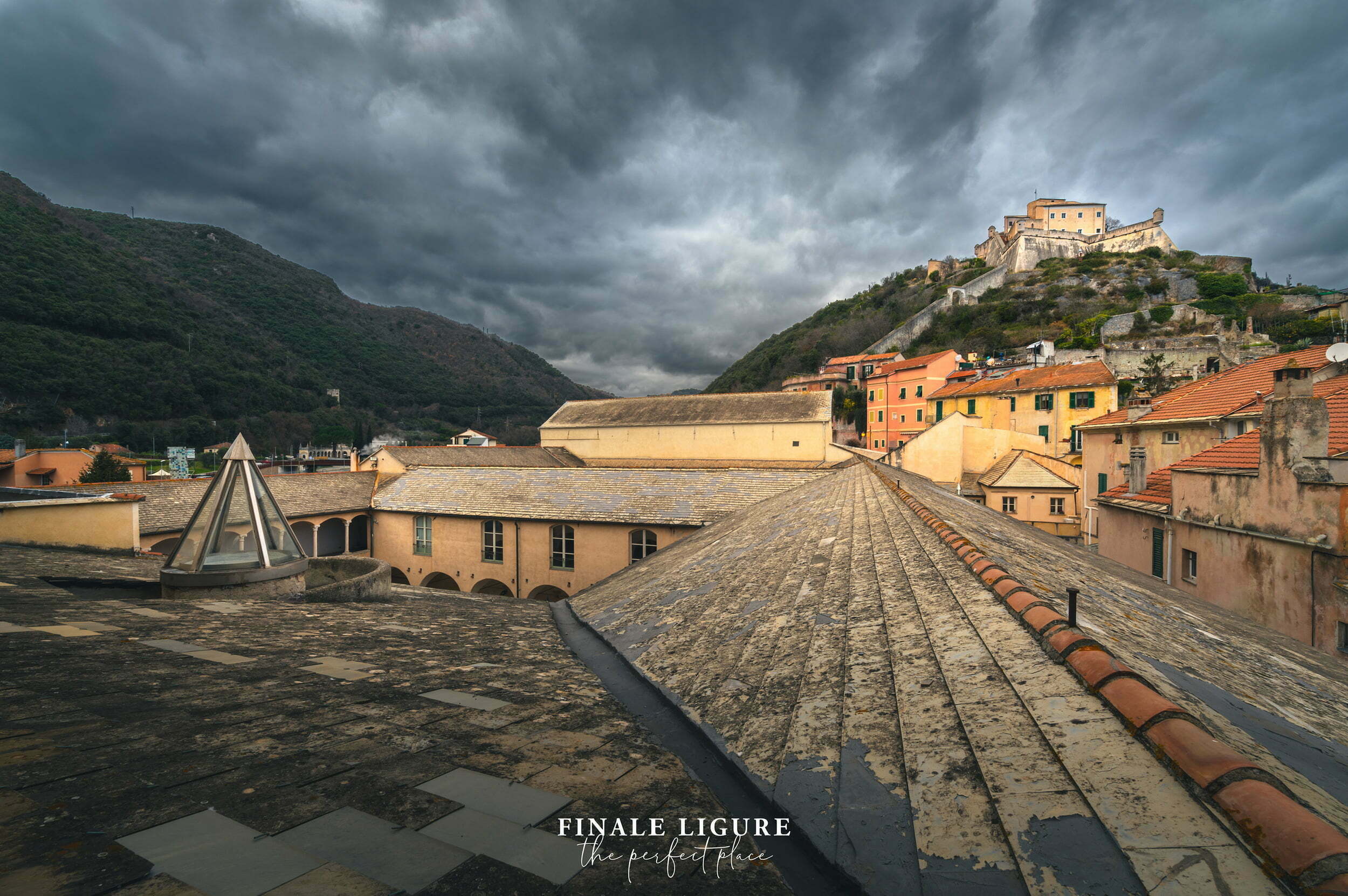 FINALBORGO: ONE OF THE MOST STUNNING VILLAGES IN ITALY
The magic atmosphere of Finalborgo
Finalborgo always impresses its visitors, even though its rich history as the seat of the Del Carretto Marquisate may seem daunting to some. As you gaze upon the magnificent walls from afar, you can fell the glorious past and the joyful present.
The village is vibrant and welcoming, filled with bars, restaurants, and unique artisan workshops that preserve old crafts. Shops specialising in outdoor sports are scattered throughout the alleys and small squares. It attracts bikers from all over the world who come to explore historical and natural trails, as well as art and culture enthusiasts.
An exciting itinerary in Finalborgo
Here's a fascinating itinerary to visit Finalborgo and come across enchanting secret corners, details, and spots that sometimes go unnoticed by our eyes in a world that goes faster and faster, even when we are on holiday!
Ancient walls, noble palaces, cloisters, convents and a mighty castle guarding them: this is Burgum Finarii, a 'borderland' since Roman times.
The "Pietra del Finale" (Finale Stone) in portals and columns throughout the village is a reminder of its remarkable history and magnificent natural surroundings.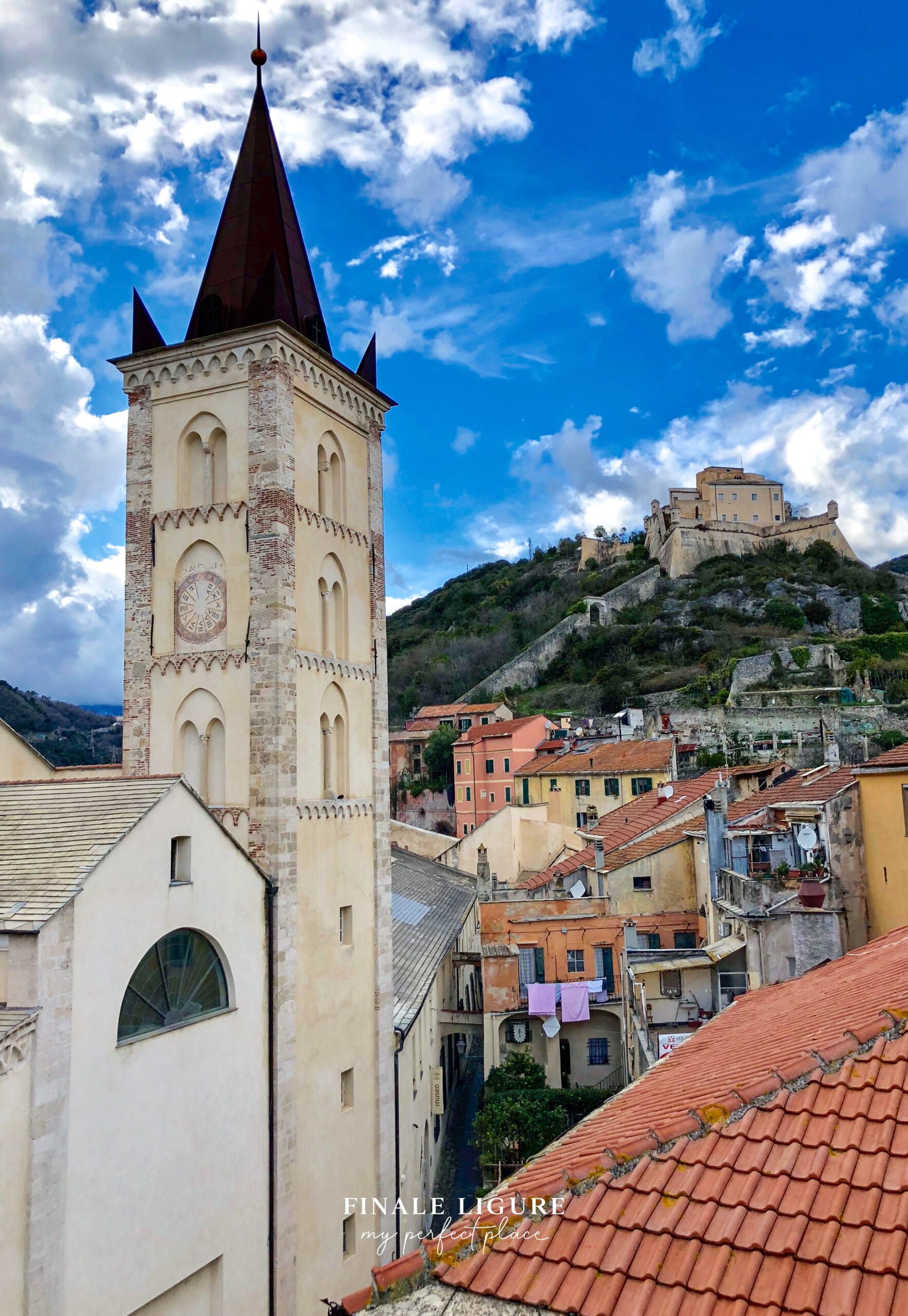 01.
Chiostri di Santa Caterina
The cloisters, with their beautiful columns and capitals made of Finale Stone, are a perfect example of Renaissance architecture. They were built in the late 15th century with the support of Carlo Domenico Del Carretto, who became Cardinal of Finale in 1505.
Learn more on mudifinale.com
02.
Cappella di Santa Maria degli Oliveri
The Cappella di Santa Maria degli Oliveri in the right apse of the Dominican Chiesa di Santa Caterina in Finalborgo hosts a remarkable fresco cycle, an outstanding example of medieval painting in Liguria.
03.
Palazzo del Tribunale
The Palazzo del Tribunale has been known as the "palace where justice was served" since the Middle Ages. It is a stunning example of the "architecture of power", now used as a museum that hosts workshops and theatrical events.
04.
Teatro Aycardi
In the homonymous square, a sober facade decorated in mock architecture hides the oldest 19th-century theatre in Liguria, preserved to this day. This tiny gem embodies the vibrant social and cultural scene of its era.
05.
Basilica San Biagio
It's one of the most stunning Baroque churches in Western Liguria. It preserves works of art and majestic marble. The original white marble pulpit and angel-adorned balustrade make it truly magnificent.