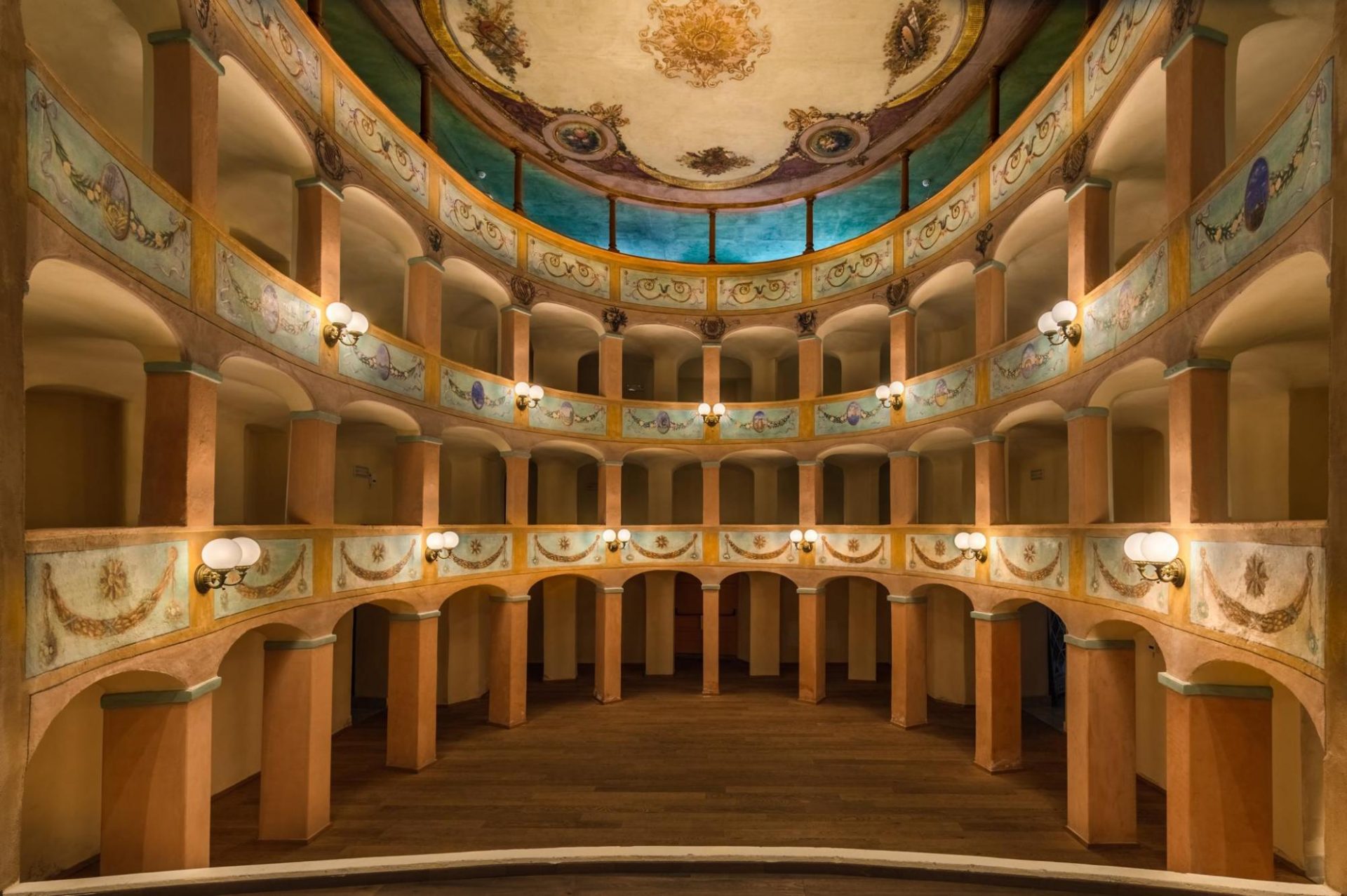 THEATERS AND CULTURAL VENUES
Theatres as symbols of culture and artistic majesty
Enjoy the magic of the stage and discover the three theatres in Finale Ligure: Teatro delle Udienze, Teatro Aycardi, and Teatro Sivori. The Teatro delle Udienze offers performances, shows, and events. Associazione Baba Jaga organises some of them and also provides cultural initiatives and courses. The Teatro Aycardi is a precious gem from the nineteenth century that visitors can explore. The Teatro Sivori is currently not accessible to the public.
The Finale Media Library boasts an impressive collection of 97,500 volumes spread over four locations, including the spectacular St. Catherine's Monumental Complex.
Teatro delle Udienze
The Teatro delle Udienze in the Palazzo del Tribunale in Finalborgo hosts an excellent theatre season for adults and children. The program features a wide range of family-friendly events, including exhibitions, animations, treasure hunts, workshops, and escape rooms.
Learn more
Teatro Sivori
The Sivori Theatre, designed by Finalmarinese engineer Giorgio Finocchio, was a response to a long-standing desire of the Finalmarina community. Since 1824, they had been without a sizable venue for performances after the Ghiglieri College's large room was no longer available.
Learn more
Teatro Aycardi
"A small, but elegant theatre was built here at the beginning of this century by various local people at their own expense", – wrote Goffredo Casalis in 1840.
Learn more
Media Library
Since its establishment in 2002, the Finale Media Library has experienced significant growth in terms of registered users, loans, visitors, and assets. Currently, the library boasts a collection of about 97,500 volumes.
Learn more