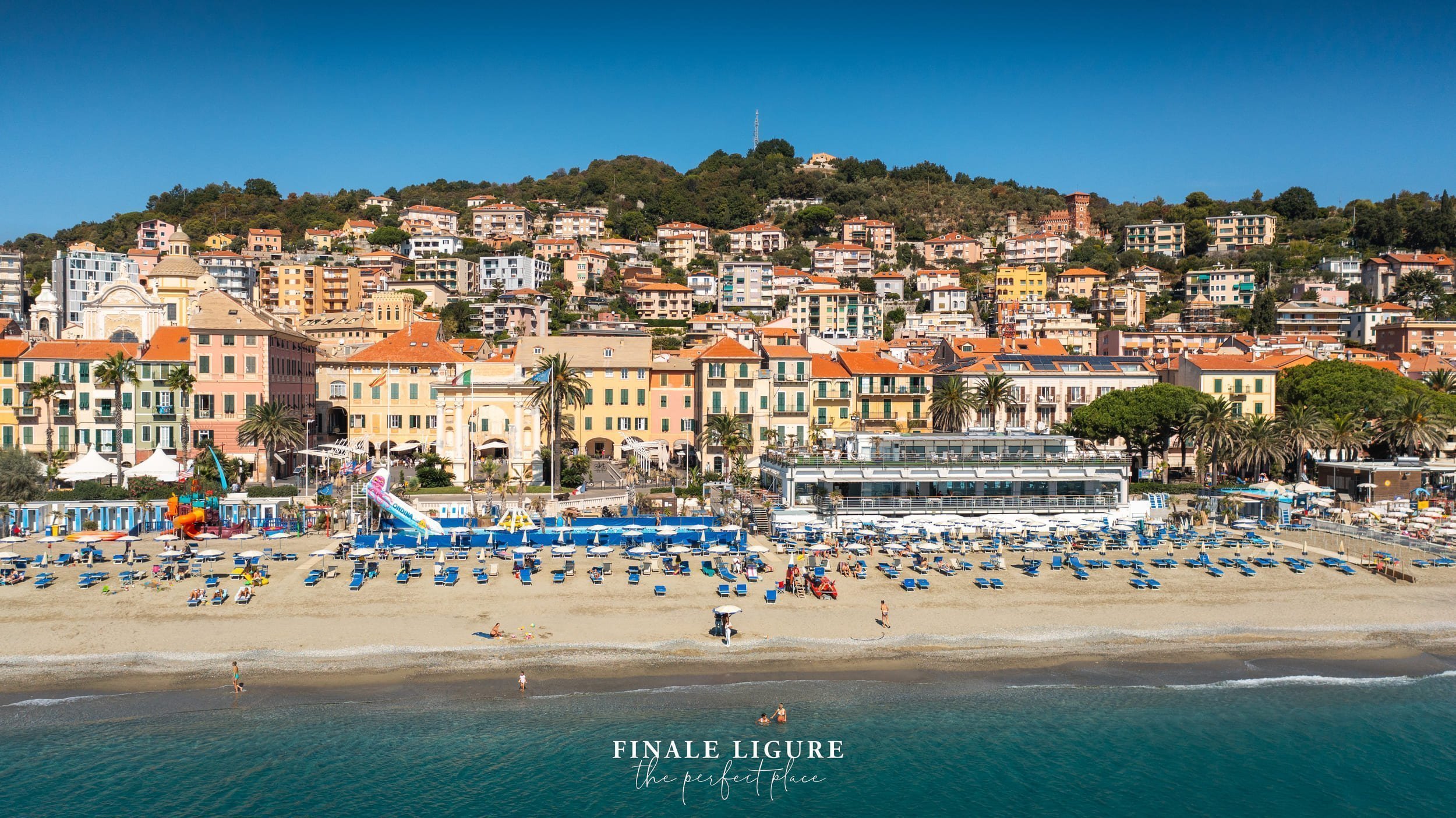 FINALMARINA, A TREASURE TROVE OF CULTURAL AND HISTORICAL SIGNIFICANCE SINCE THE ROMAN ERA AND A CROSSROAD FOR MERCHANTS AND TRADERS OVER THE CENTURIES
The elegance of Finalmarina
Finalmarina has become one of the most popular shopping destinations on the Riviera. Its charming historic district has several shops, from old-fashioned bars to modern and trendy ones, high-end restaurants and stylish boutiques. It's a top choice for tourists who appreciate the attention to detail.
Undoubtedly, the beaches are an outstanding attraction, but the promenade is also worth mentioning. It is not just a place to stroll and admire the changing views of the sea but a blooming garden that offers play areas for children and engaging spaces to delve into the fascinating tales of the Mediterranean.
The village is centred around the grand and solemn Basilica di San Giovanni, which serves as a guardian of faith, art, and history.
A walk through the district
A stroll to discover precious details, passing by majestic palaces, churches and imposing portals. Try something different from going to the beach: walk through the picturesque streets, snap a few photos or relax in a cosy café with delicious food… away from the crowds.
Finalmarina has been a valuable destination for merchants and traders for centuries, known as a treasure trove since the Roman era.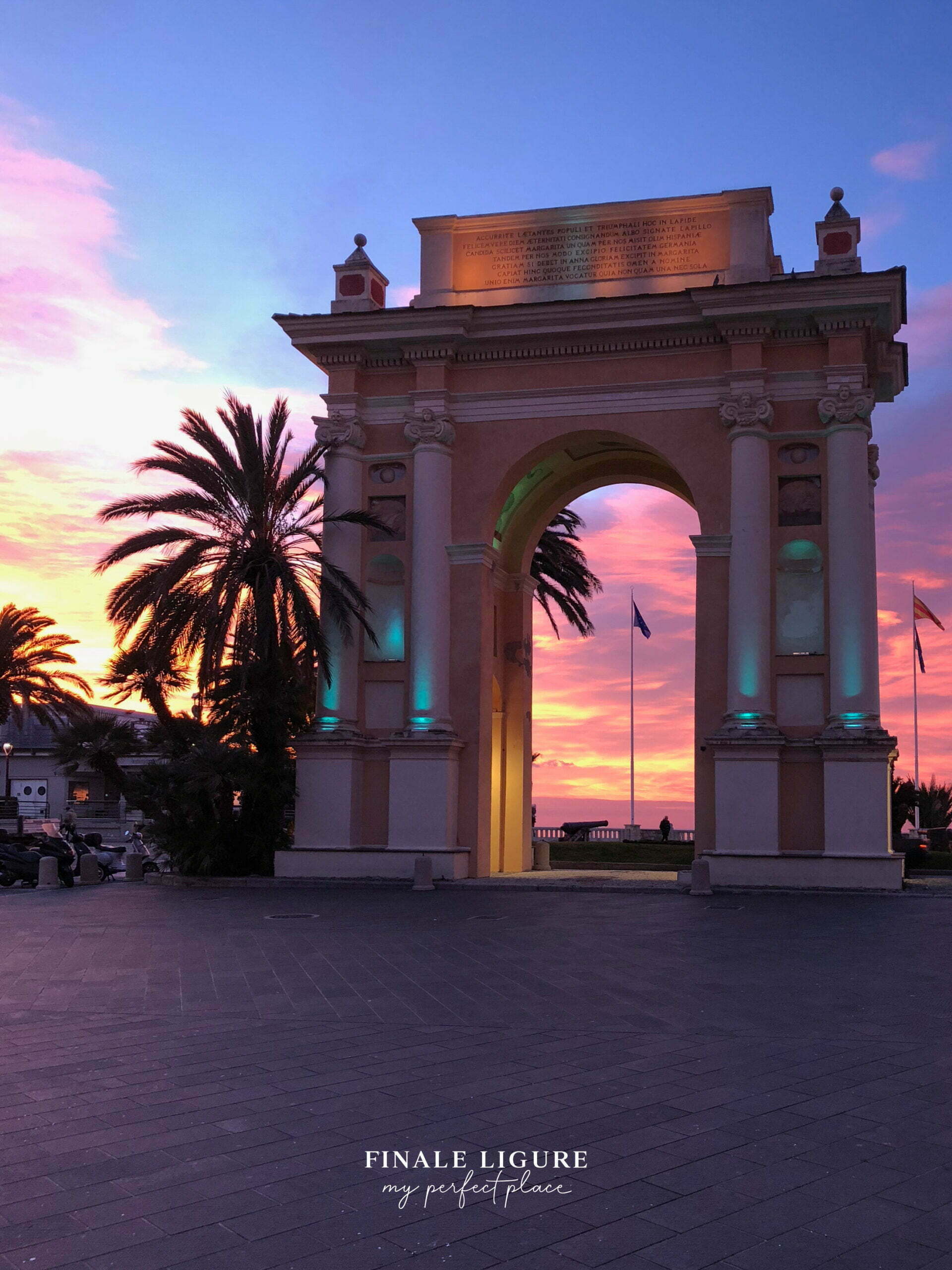 01.
arco regina margherita
The year 1666 saw the construction of a magnificent triumphal arch on the seafront of Finalmarina in honour of the arrival of Margaret of Spain. The celebrated court painter, Diego Velázquez, immortalized her image in a series of paintings.
02.
basilica di san giovanni battista
The Basilica represents one of the most prestigious 17th-century places of worship in the western
Ligurian RIviera. Its majestic Baroque façade dominates an open space surrounded by ancient noble palaces.
03.
palazzo buraggi
Palazzo Buraggi is one of the most esteemed and prominent aristocratic homes in Finalmarina.
Its history dates back to Spanish governance in Finale, as the coat of arms reveals.
04.
palazzo del carretto malvasia
A big black stone entrance on Via Roma dates back to the Del Carretto or later to the Malvasia families. They were wealthy merchants who made their fortune through trade with Spain and other areas of the Mediterranean.
05.
loggia mercantile della platea magna
The arched portico beneath the magnificent houses that form the backdrop of Piazza Vittorio Emanuele II in Finalmarina is a classic example of a merchant's arcade. Massive square or hexagonal pillars sustain the vaults in ashlars of brown Finale Stone ("Pietra del Finale") from the quarries of the Sciusa Valley.