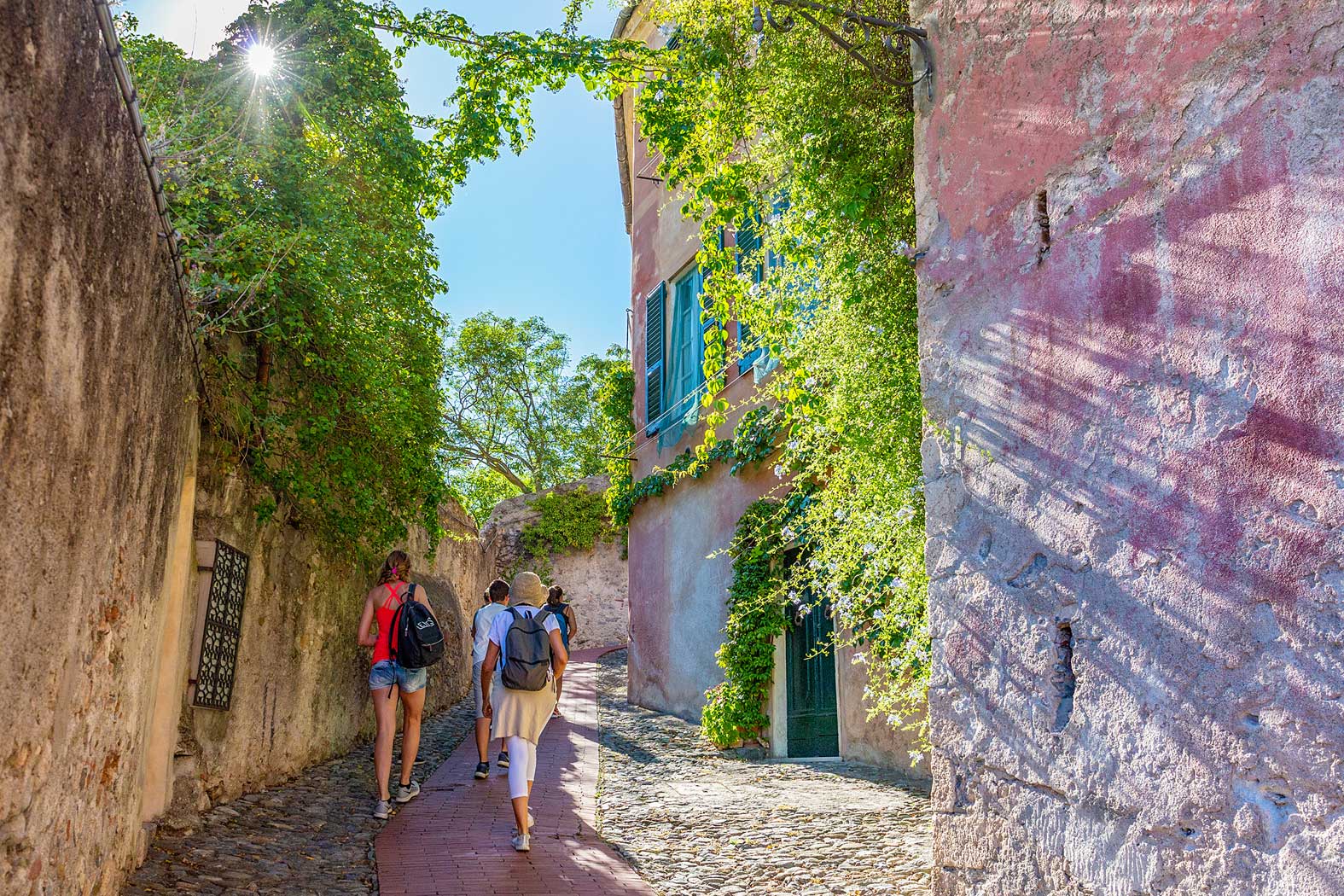 THE STRADA BERETTA CONNECTS FINALBORGO TO BORMIDA
Strada Beretta

August 20th, 1666, Finalmarina. Margaret Theresa, daughter of Philip IV of Spain, betrothed to the Emperor of Austria Leopold I of Habsburg, disembarks from the Royal ship.
The young woman bows beneath the majestic Arch erected for her arrival, from where we today, more than 300 years later, start to follow a royal wedding procession.
The first stage takes us to Finalborgo, from where the path leads to the Forte di San Giovanni and arrive at the roadway, the Strada Beretta (named after the engineer Gaspare Beretta), which connects Finalborgo to Bormida and stretches to the roads leading to Alessandria and Milan.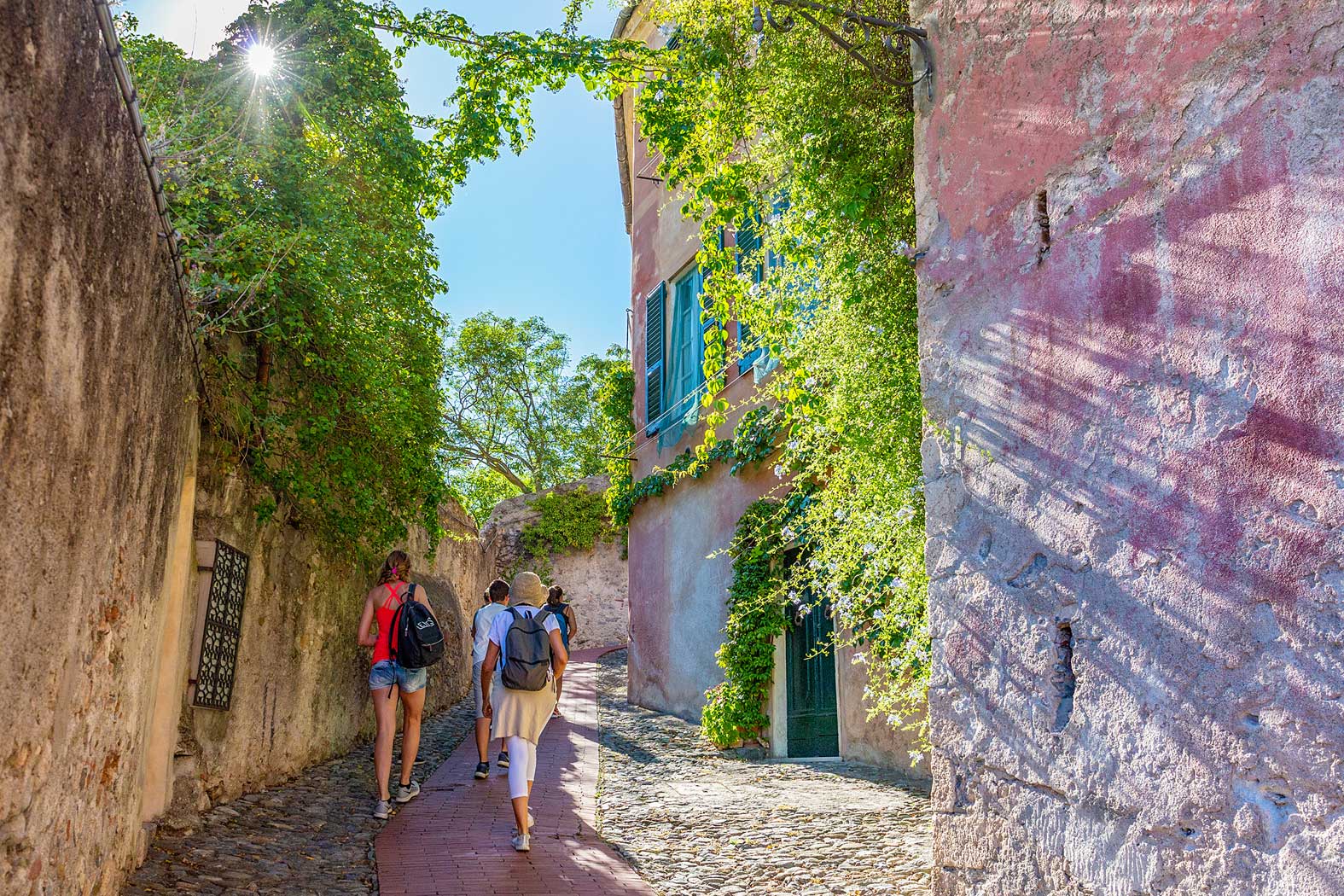 Magnificent work of the time, "This road, described as beautiful, comfortable and firm, marvellous for the times, was able to allow two carriages to cross without any problems. It was built in just three weeks, with the work of all local men", writes the historian Giuseppe Testa, who recovered and brought the ancient route back to life.
Along the way, passing Perti, Castel Gavone, and other scenic wonders, you will come across several fountains, the ancient service areas, where men and horses could quench their thirst and stop for a while in the shade before resuming their journey.
The path is divided into some easy stages.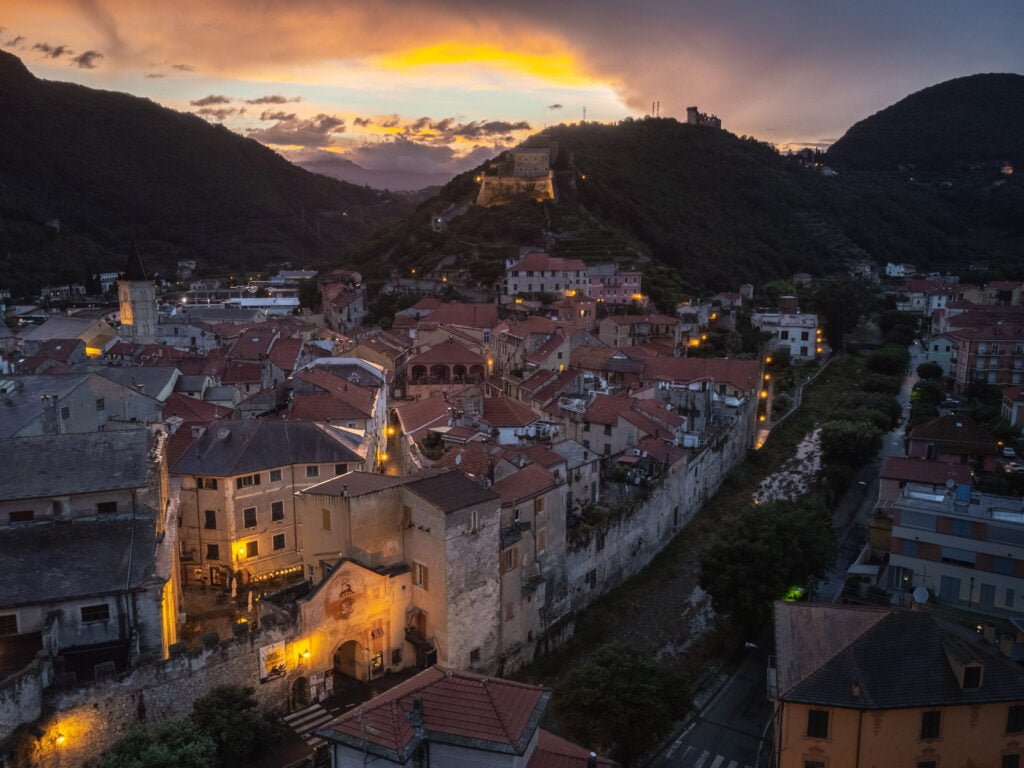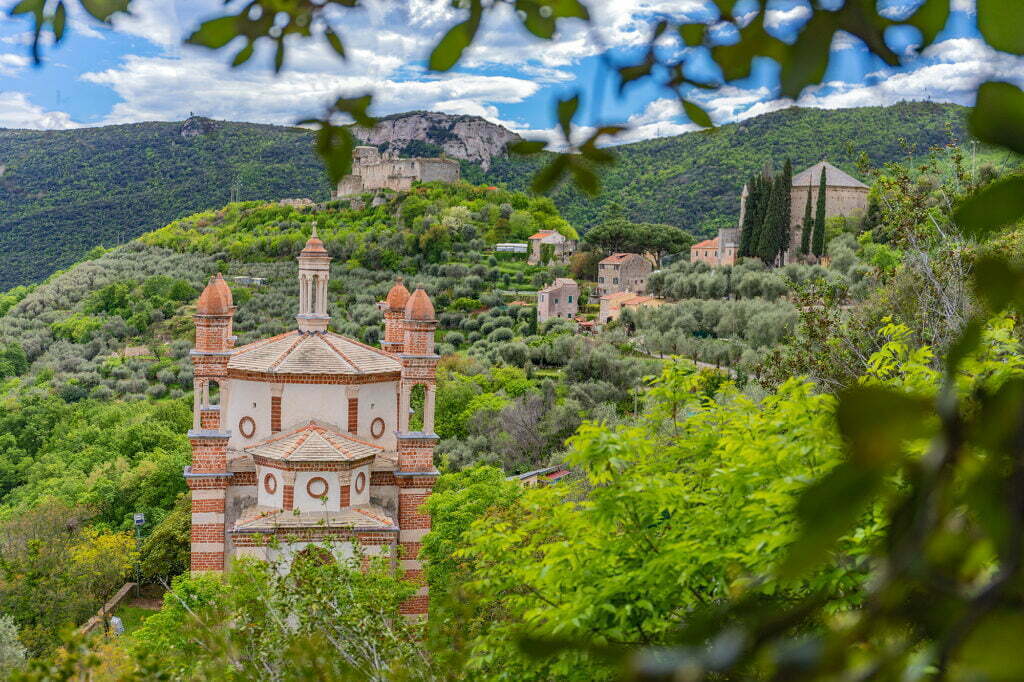 01.
From Finalborgo to Castel San Giovanni
From the Piazza del Tribunale of Finalborgo, the road goes up the Strada Beretta, first as a path, then as a brick and cobblestone driveway. Surrounded by Mediterranean maquis, we arrive at the 17th-century Spanish fortress of Forte San Giovanni.
02.
Perti
From the ruins of Castel Gavone, the residence of the Del Carretto Marquises, the road leads to Perti Alta. Among the olive trees, the beautiful Chiesa dei Cinque Campanili, built in Finale Stone, appears. The view sweeps over the Valle dell'Aquila, with the Villa of Gallesio in the distance.
03.
Castrum Perticae
The Strada Beretta enters the woods and leads to a crossroad where, following the sign "deviazione S. Antonino", in just a few minutes, you arrive at the ruins of Castrum Perticae, a fortification mentioned in the 1162 document with which Frederic Barbarossa granted Henry I Del Carretto the Marquisate of Finale.
04.
Sant'Antonino
Across the Castrum, here is the white protoromanesque church of Sant'Antonino. The Strada Beretta continues through Calice Ligure, crossing the Apennines, and entering the Pianura Padana with its history of three centuries…