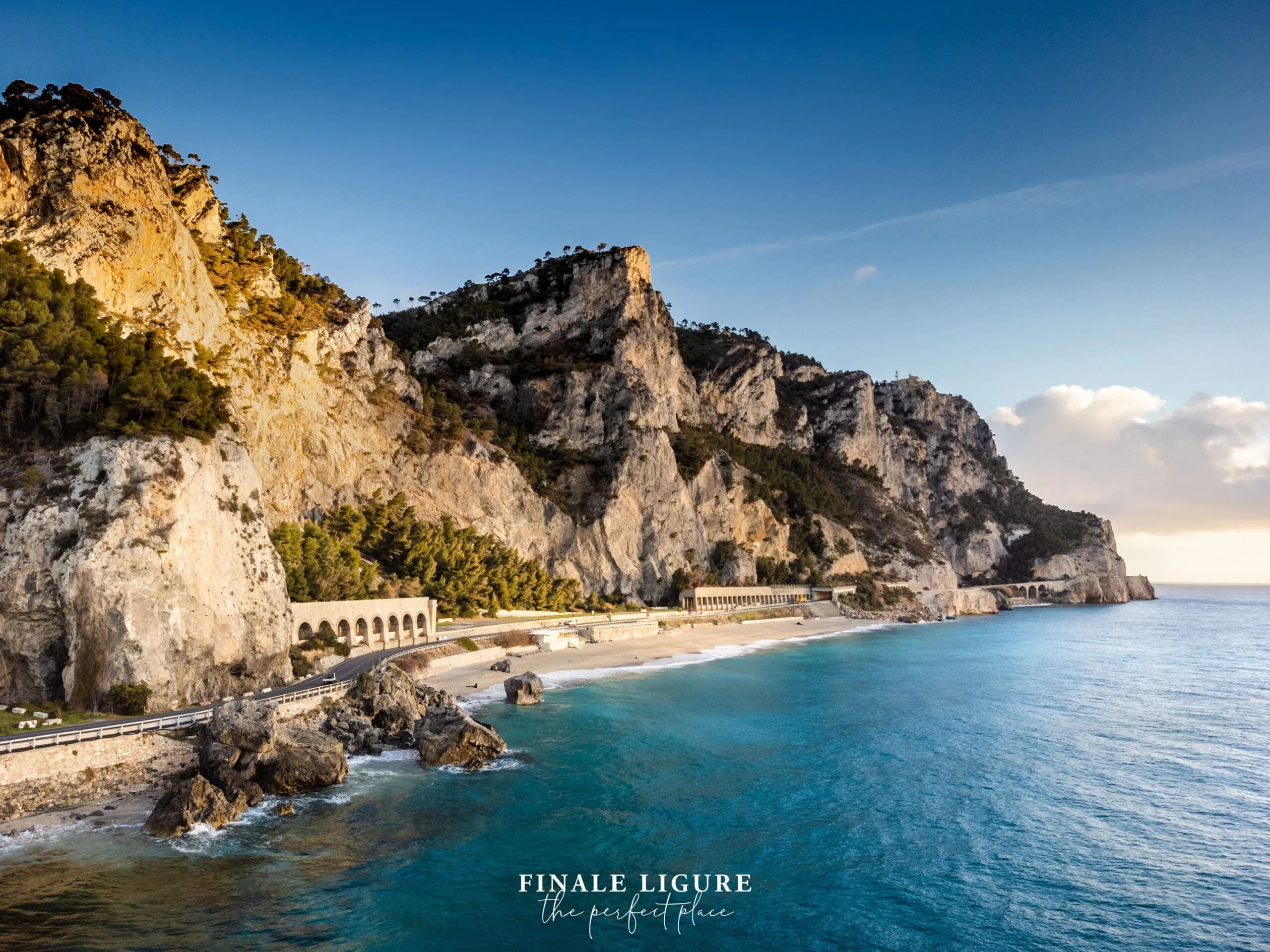 Baia dei Saraceni and Malpasso beach
Located between Capo Noli and Punta Crena is a stretch of coastline that encloses the Baia dei Saraceni and the Malpasso Beach.
The Baia dei Saraceni boasts a stunning bay with narrow shores of sand and pebbles. The crystal-clear waters of the bay shimmer in shades of green and blue, thanks to the seabed and surrounding natural beauty.
This serene spot is a true paradise for those who love the untamed beauty of the sea. The seabed is teeming with life and is shaped by unique outcroppings known as "beach rock", remnants of a bygone era. This beach is a hidden gem waiting to be discovered. The beach is not equipped.
The Malpasso beach is nestled in the second bay and surrounded by majestic cliffs and consists of a large stretch of sand and pebble seashore. The beach is equipped and the Municipality does require a small 5€ entrance fee for its cleaning and maintenance.
On the Punta Crena promontory, the remnants of a Saracen watchtower catch the eye, while the surrounding Mediterranean maquis fills the air with their alluring scents.