WELCOME TO THE MECCA OF MOUNTAIN BIKING
Bike trails in Finale Ligure

The myth of Finale as an international MTB mecca was born more than thirty years ago when adventurous "foresti" ("coming from outside" in Ligurian dialect) and passionate "local" bikers were already riding on the natural trails. During the late 1990s, trail builders began working in the inland areas, eventually leading to the development of the Finale Outdoor Region as it is known today.
Since then, the Finale area has seen the progression of various sports, ranging from cross-country to freeride, enduro and pedal-assisted mountain biking. Todaythe Finale Outdoor Region with its MTB trailsis the most popular destination for athletes and enthusiasts worldwide. Visitors enjoy exploring the various biking options and immersing themselves in the local culture and sporting activities. With a diverse range of options, there's something for everyone to enjoy.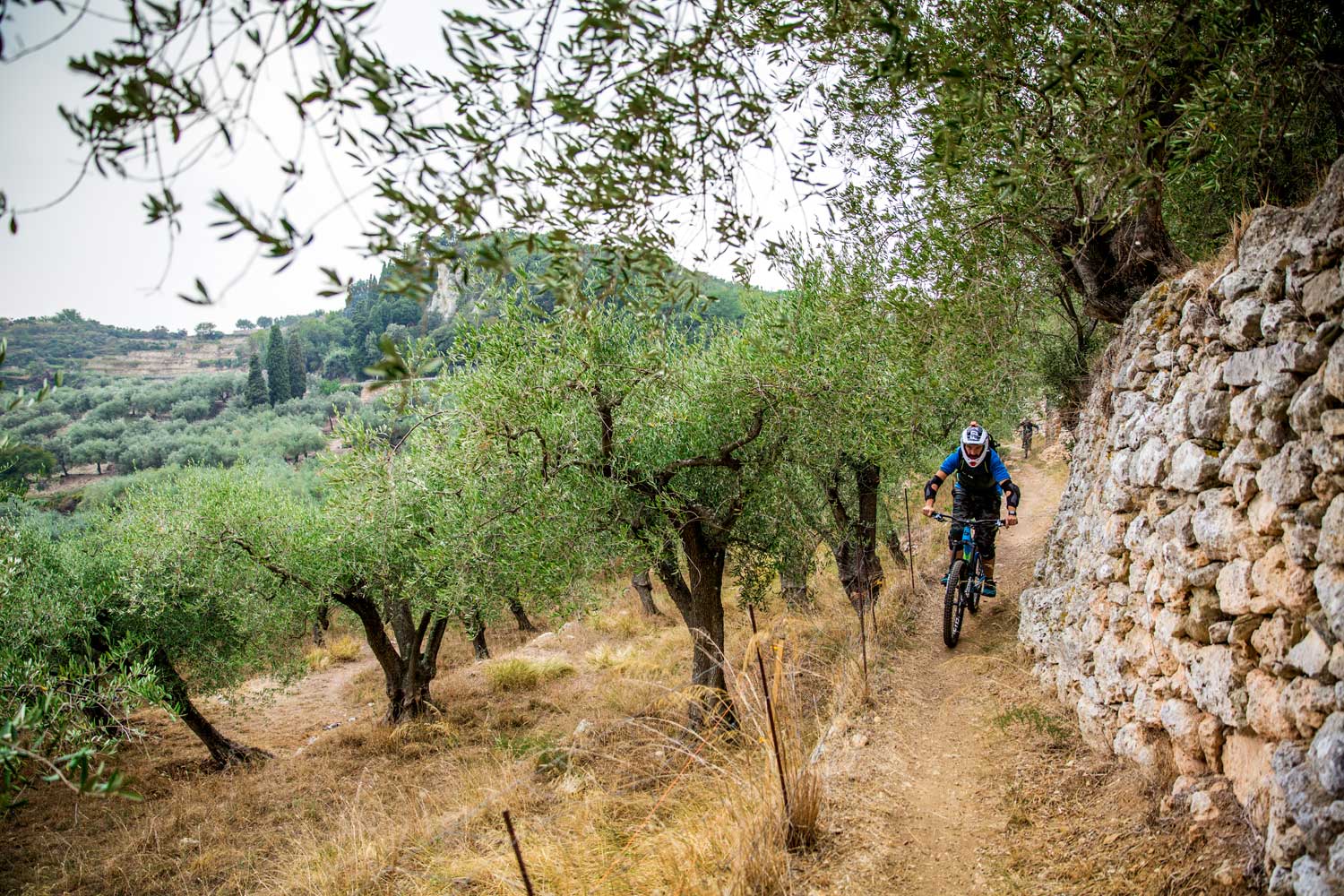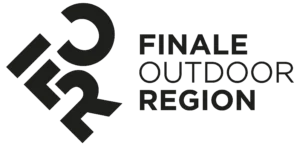 OPENING HOURS
Every day
8:30 – 12:00
15:30 – 18:00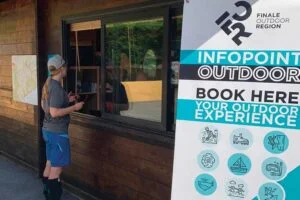 Discover all the MTB trails in the Finale area
The Finale Outdoor Region has approximately 200 trails that lead from the thousand-year-old forests at 1000 metres altitude to the sea, and range from the most natural to the most shaped, from those used for competitions and events to the lesser-known, and cater to all levels of physical fitness. All this makes the Finale Outdoor Region a gem in bike panorama.
Discover the MTB trails of Finale Outdoor Region