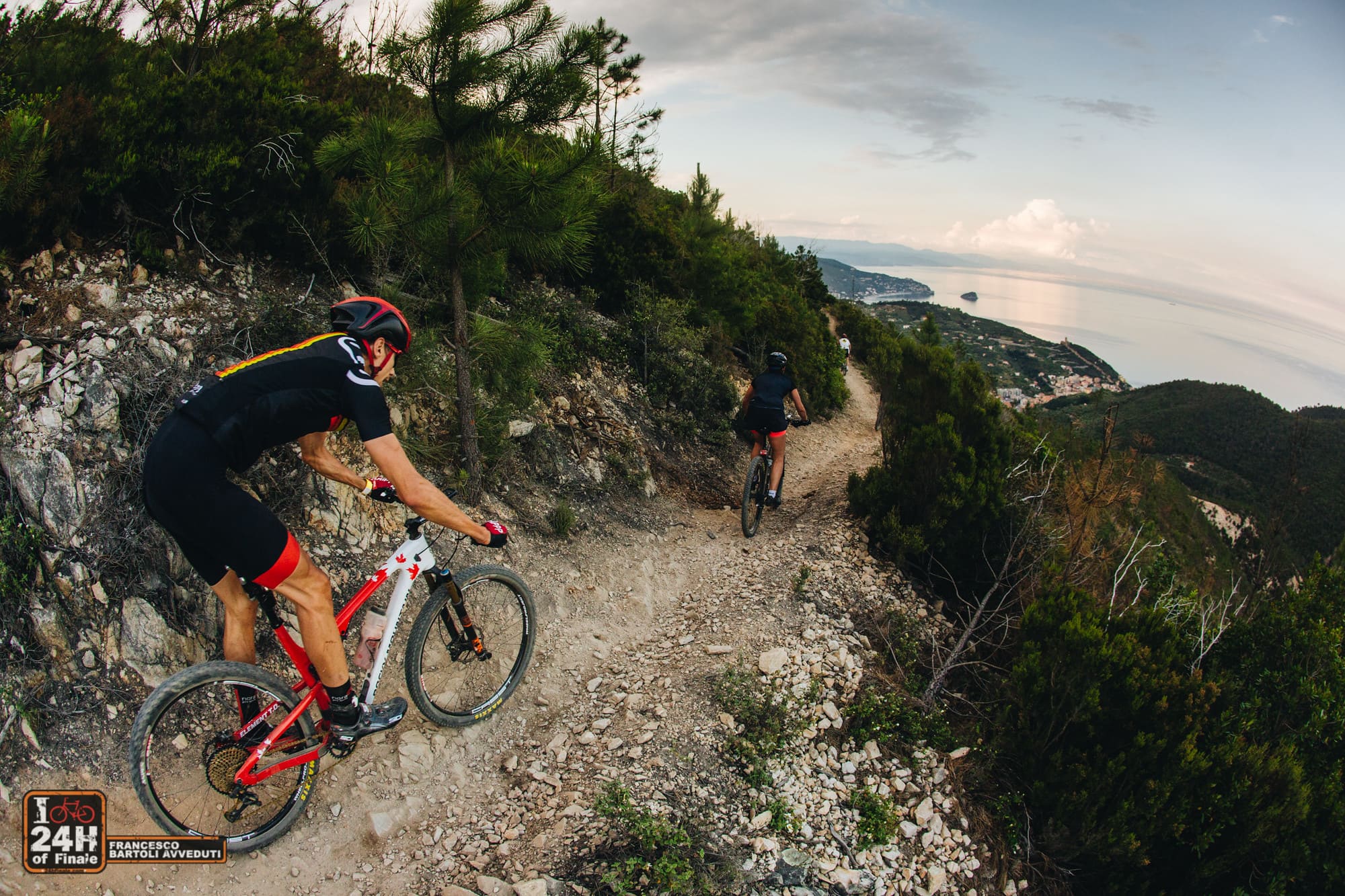 24H of Finale
È uno dei più importanti eventi di endurance mountain bike al mondo, capace di richiamare ogni anno sull'Altopiano delle Mànie migliaia di biker e appassionati da ogni continente.
Un evento sportivo straordinario, ma anche una festa cui partecipare con tanti amici, durante la quale oltre a pedalare si può mangiare bene, ballare e cantare per tutto il giorno e la notte, assaporando l'atmosfera del luogo e desiderare di tornarci presto.
Ogni anno alla 24 H of Finale si esprimono i migliori valori dello sport e della mountain bike: divertimento, rispetto per la natura e soprattutto fair play.
Sono gli ingredienti che distinguono la 24 H di Finale e che conquistano chiunque si avvicini a questa realtà per gareggiare o semplicemente per divertirsi con gli amici.
Il percorso della manifestazione, una vera goduria per tutti i biker. Prevalentemente in single track, rappresenta la sintesi perfetta dei bellissimi sentieri del Finalese, panoramico con tratti tecnici alternati a divertenti momenti di flow.
Il villaggio camping e l'area paddock sono una piccola cittadina outdoor nella natura.
La zona campeggio, area palco e zona espositiva con i principali marchi del settore, concerti dal vivo e spettacoli di intrattenimento anche per bambini non fanno da contorno, sono la festa!
Lo spirito di devozione e coinvolgimento di tutto lo staff organizzatore, che notte e giorno con professionalità si dedica affinché ognuno possa sentirsi partecipe e al centro di questo grande evento è quello che fa della 24h un evento unico al mondo.
Plan your holiday
We have collected the experiences that encapsulate the essence of a holiday in Finale Ligure.