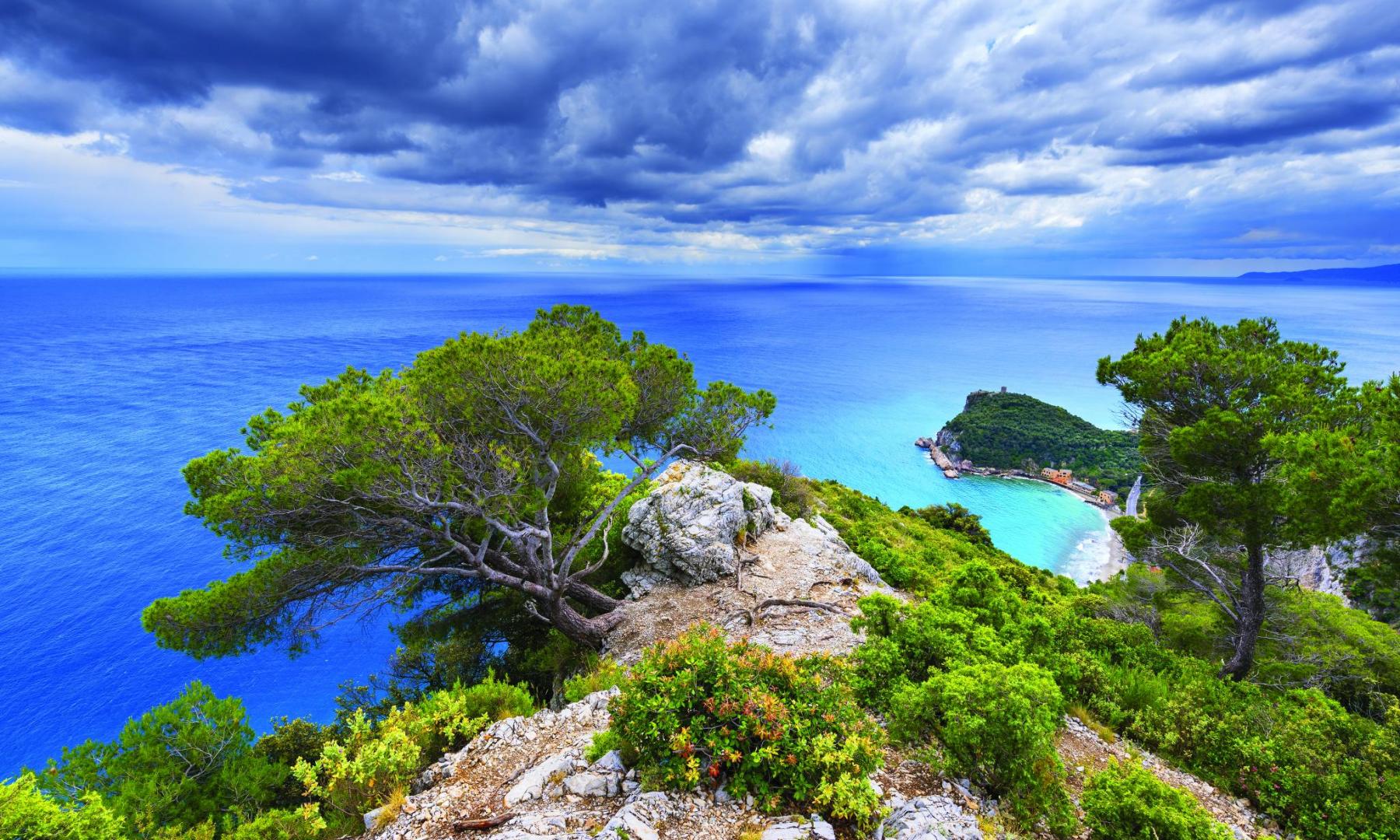 Environment
The promontory is a typical Mediterranean coastline featuring rocky halophytic vegetation that can withstand high salt concentrations. It rises approximately 70 meters above sea level and is home to the Mediterranean maquis. The area currently boasts a beautiful, ancient olive grove that coexists with the lush, wild vegetation.
There are approximately seventy different types of plants that have successfully adapted to the unique climate and high salt levels of the rocky terrain near the sea. These botanical species include alaternus, lentisk, terebinth, arbutus, stinkwood, carob, oleaster, myrtle, lavender, rosemary, helichrysum, and others.
Historical and archaeological context
This location was once a defensive settlement that dates back to the time of Byzantine domination. It is believed to have been a coastal fortress strategically positioned to oversee both the coastline and surrounding area.
The Liguria region suffered severe destruction during the Longobard era in the 5th-6th centuries. However, a medieval double wall circuit was constructed in the 12th-13th centuries to resettle the area. The quadrangular tower, situated at the south end of the plateau, was built later during the 13th-14th centuries.
As we walk along the ridge, we come across the fascinating remains of an architectural complex that is currently under study.
Further down the coast, the magnificent monastic complex of San Lorenzo, which was entrusted to the Benedictines in 1127, stands out prominently on the opposite promontory.
The remarkable natural landscape and archaeological significance of the area motivated WWF to initiate an environmental restoration project. Its aim was to improve accessibility and preserve this small yet valuable piece of land.
Tourists can obtain a site guide brochure from the information offices in Varigotti and Finalmarina.
Sources:
Municipality of Finale Ligure – Department of Environment
Superintendence for Architectural and Landscape Heritage of Liguria
Superintendence for Archaeological Heritage of Liguria
Association "Varigotti Insieme"
WWF Liguria