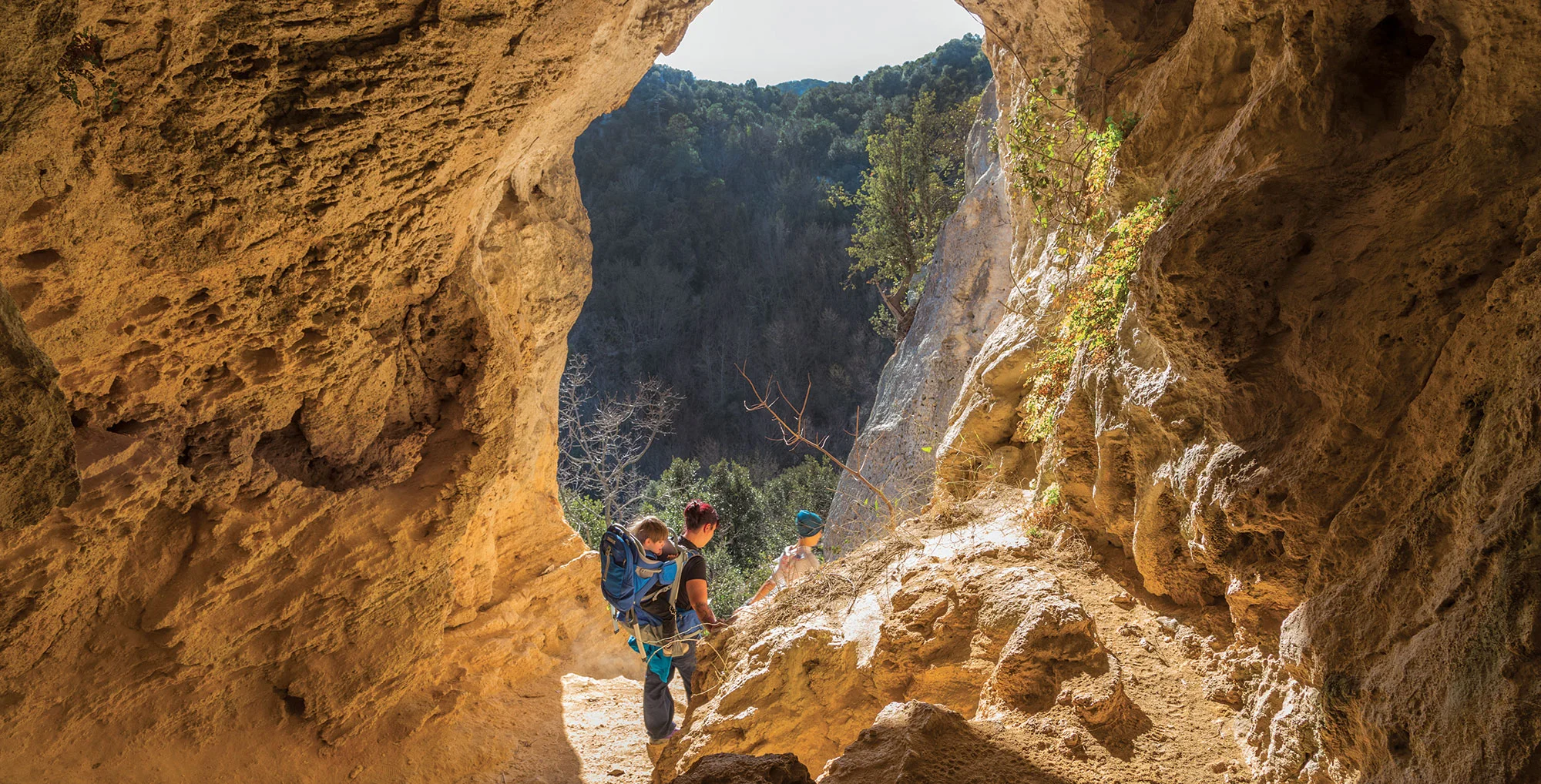 "Finale Natura" guides offer family-friendly tours all year round to explore, in total safety, off-the-beaten paths among nature, caves, stories, legends and lots of emotions.
Join "Trekking Avventura" for a guided tour along Finale lesser-known paths. An environmental and nature guide will lead you with an emphasis on conscious hiking making sure you take cautious steps and do your part in protecting the ecosystem. It's all about sharing the joy of discovering new places and immersing ourselves in the sights, sounds, and stories that make this area unique.
Enchanting stories and exciting tours often draw inspiration from amazing places and astonishing sights. We may feel as though we have stepped into a time machine, listening to incredible stories of love and adventure such as that of Orlando who, in his desperate search for Angelica kidnapped by Medoro, created the Val Cornei with his sword… Or you may be fascinated by the power of water, as in the cave tour which offers a detailed explanation of Finale's karstic formation, including limestone erosions, plateaus, sinkholes, and the caves. You'll also hear stories about Poseidon, the white shark, and osteopellicans.
At other times, the journey will become almost spiritual, as when we visit the ancient Villaggio and Grotta delle Anime and marvel at incredible sculptures created by nature itself.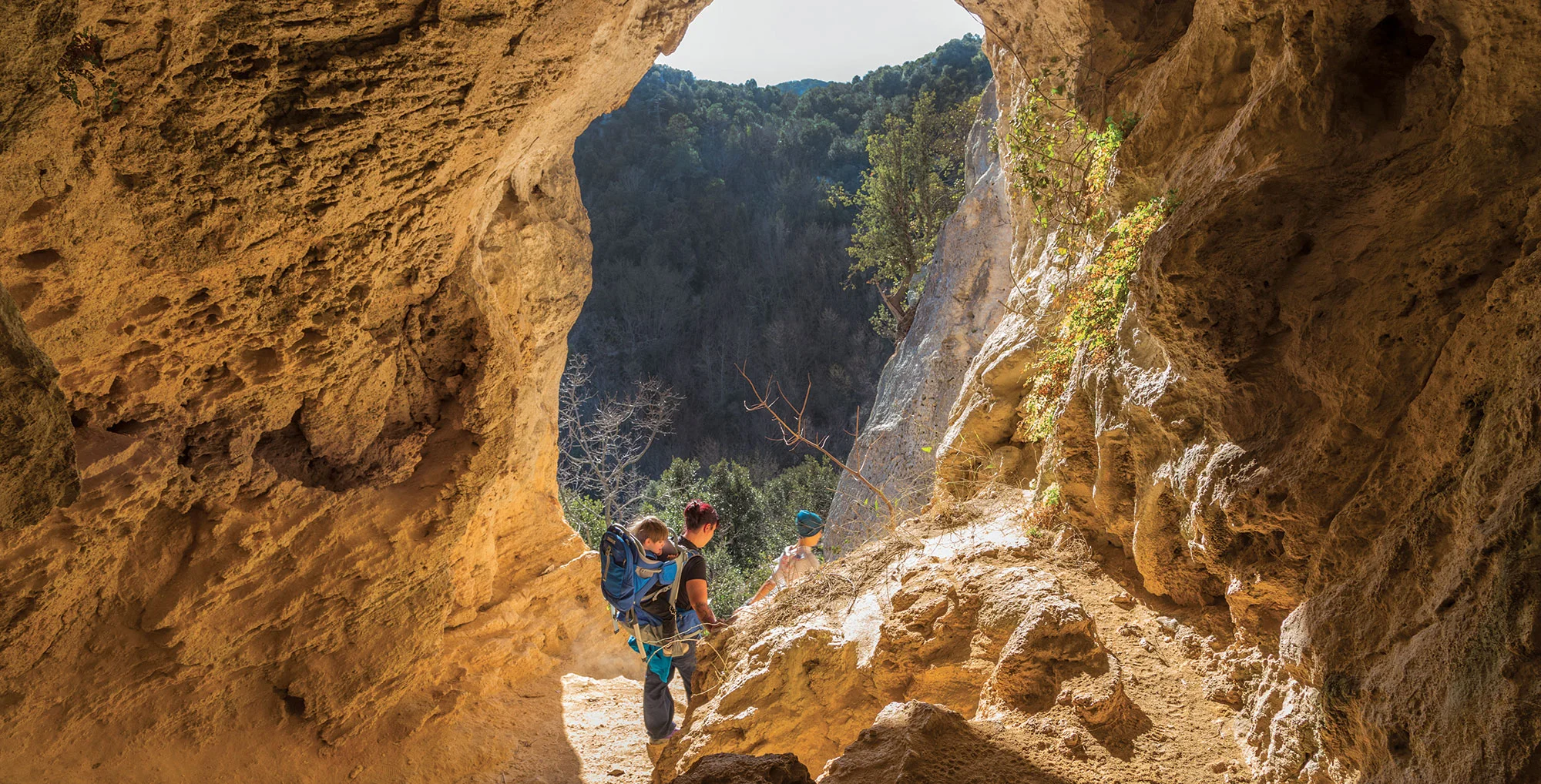 The "Tracce Natura", "Varigotti nel cuore", and "Storie al passo" nature walks will take you to discover the biodiversity heritage of the Finale area, delving into the naturalistic aspects of the landscape surrounded by flora, fauna, and geology phenomena.
Interested in Prehistory? Explore ancestral landscapes and decode messages from early humans on Ciappo delle Conche and in the Grotta del Trono. Wake up early? Then, you might enjoy the sunrise hikes that offer breakfast along beautiful seaside trails. Alternatively, you can explore the fascinating remains at the Prehistoric Observatory of Bric Pianarella for a unique experience. If you want something more romantic, we suggest you take a moonlight walk among the scents of Mediterranean maquis through narrow streets and stone houses overlooking the sea.
Discover the stunning beauty of Liguria's landscape on walks along ancient mule paths. Explore terraced olive groves and observe majestic hundred-year-old trees. Learn about different cultivars including "colombaia," "taggiasca," "pignola," and "mortina" from knowledgeable guides.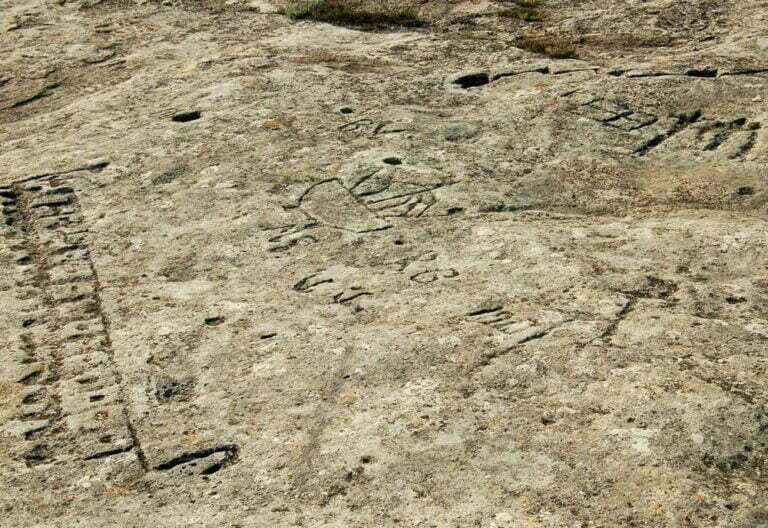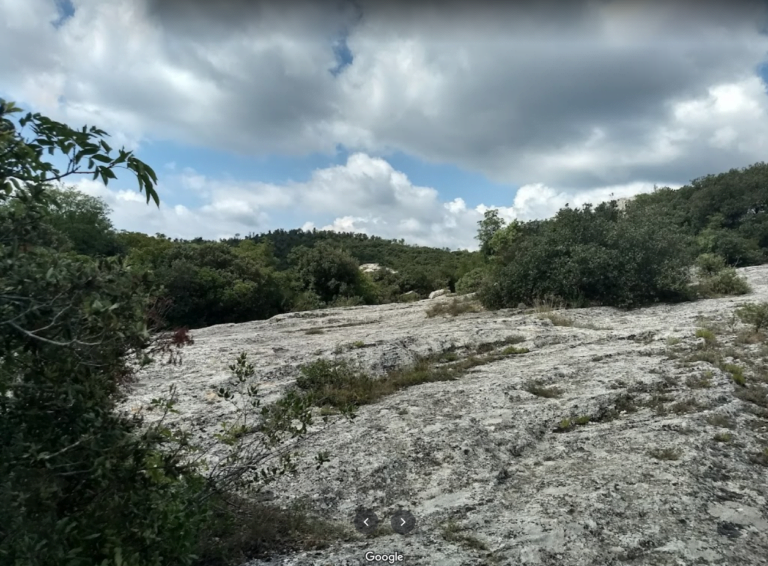 Choose your holiday
We have collected the experiences that encapsulate the essence of a holiday in Finale Ligure.