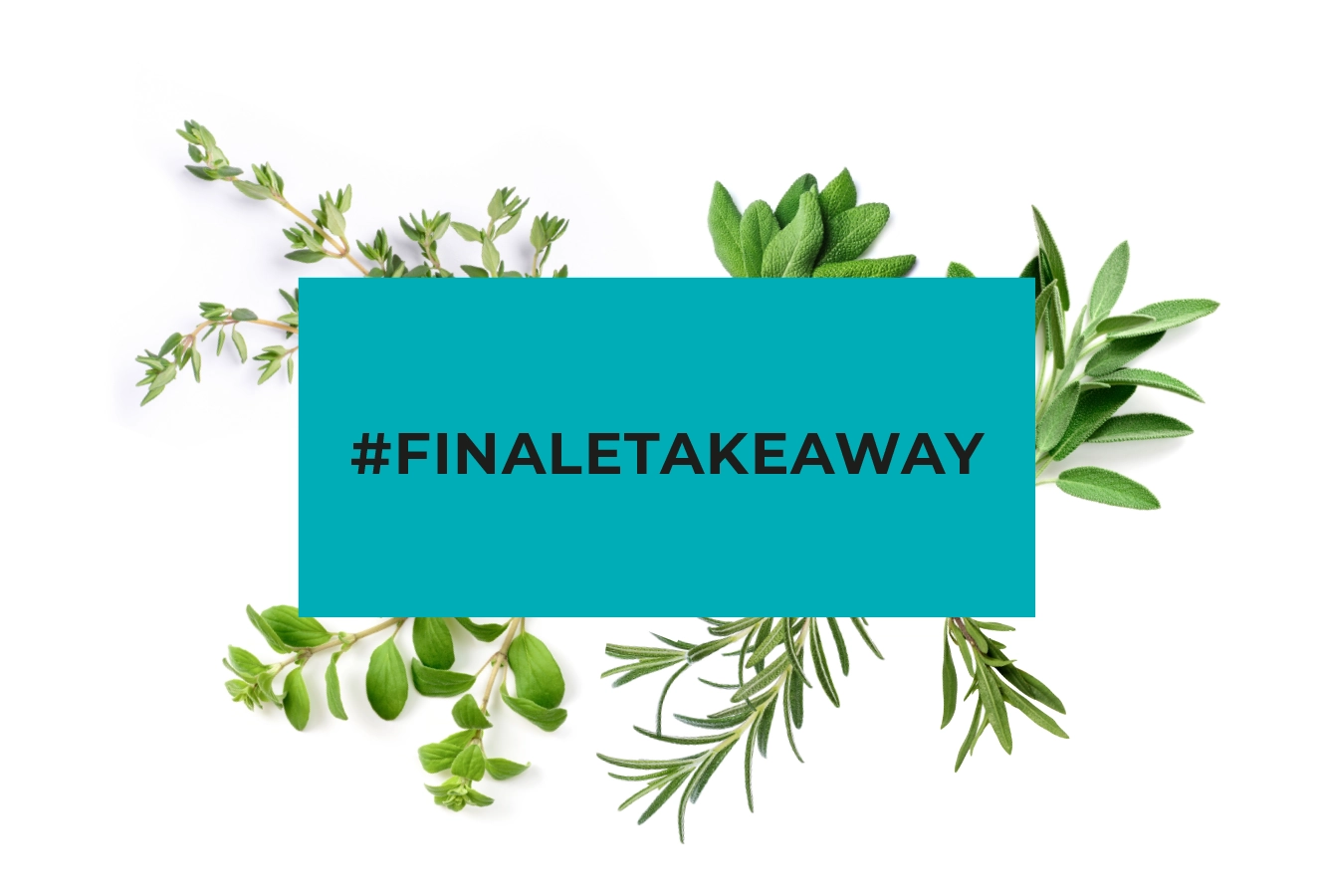 INTERNATIONAL SWISS HOLIDAYS FAIR – I VIAGGIATORI
The identity of a tourist destination is its territory. The context in which relationships happen.
Relationships between people and relationships between people and the landscape.
The community – both permanent and temporary residents – and the landscape make the territory what it is. They are its essence, transforming what we know as a tourist experience into a relationship.
#FINALETAKEAWAY – A piece of Finale Ligure in your home
Finale Ligure is present at the 2023 International Swiss Holiday Fair with a very special booth, where you can taste the local tradition live and take home a piece of its green essence: a small aromatic herb plant to care for and use in the kitchen, putting into practice a local recipe.
Share her story and your recipes on Instagram, using the mention @visitfinale and the hashtags #Finaletakeaway, #VisitFinaleLigure and become an official Finale Ligure Ambassador.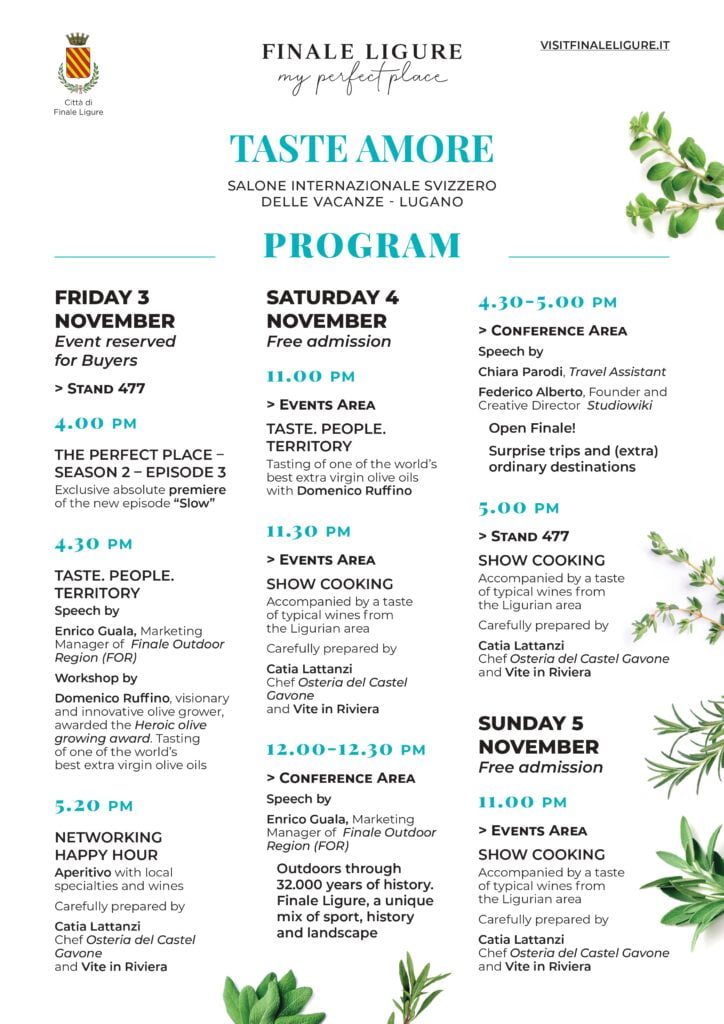 Discover the recipes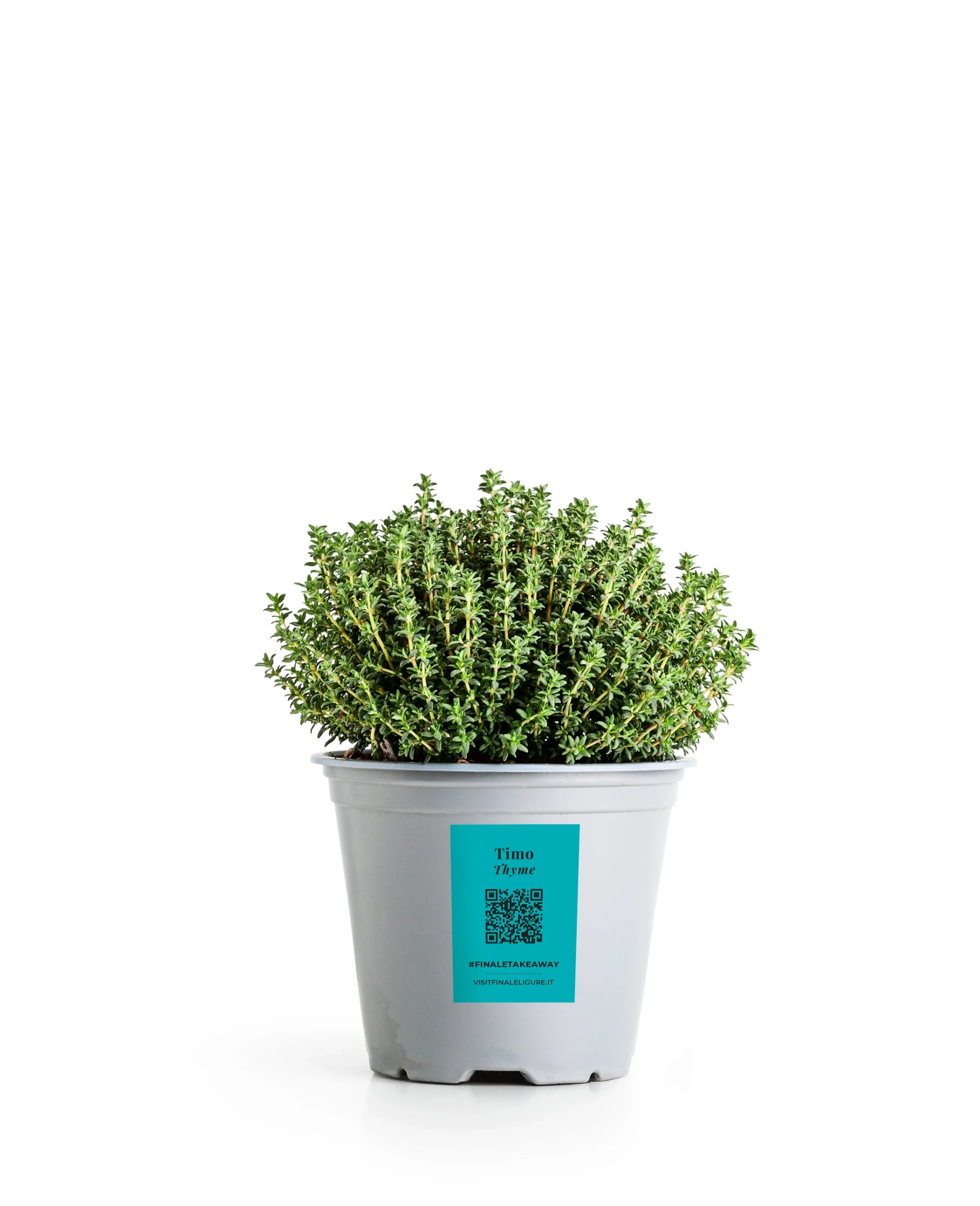 Thyme
biscuits
Ingredients:
Flour – 150 g
Cold butter – 100 g
Grated parmesan – 60 g
1 egg yolk
Dried thyme
Method:
Mix all the ingredients together, like when you prepare a pastry. Create the biscuits' shapes with molds and bake them at 180 °C for 20 minutes.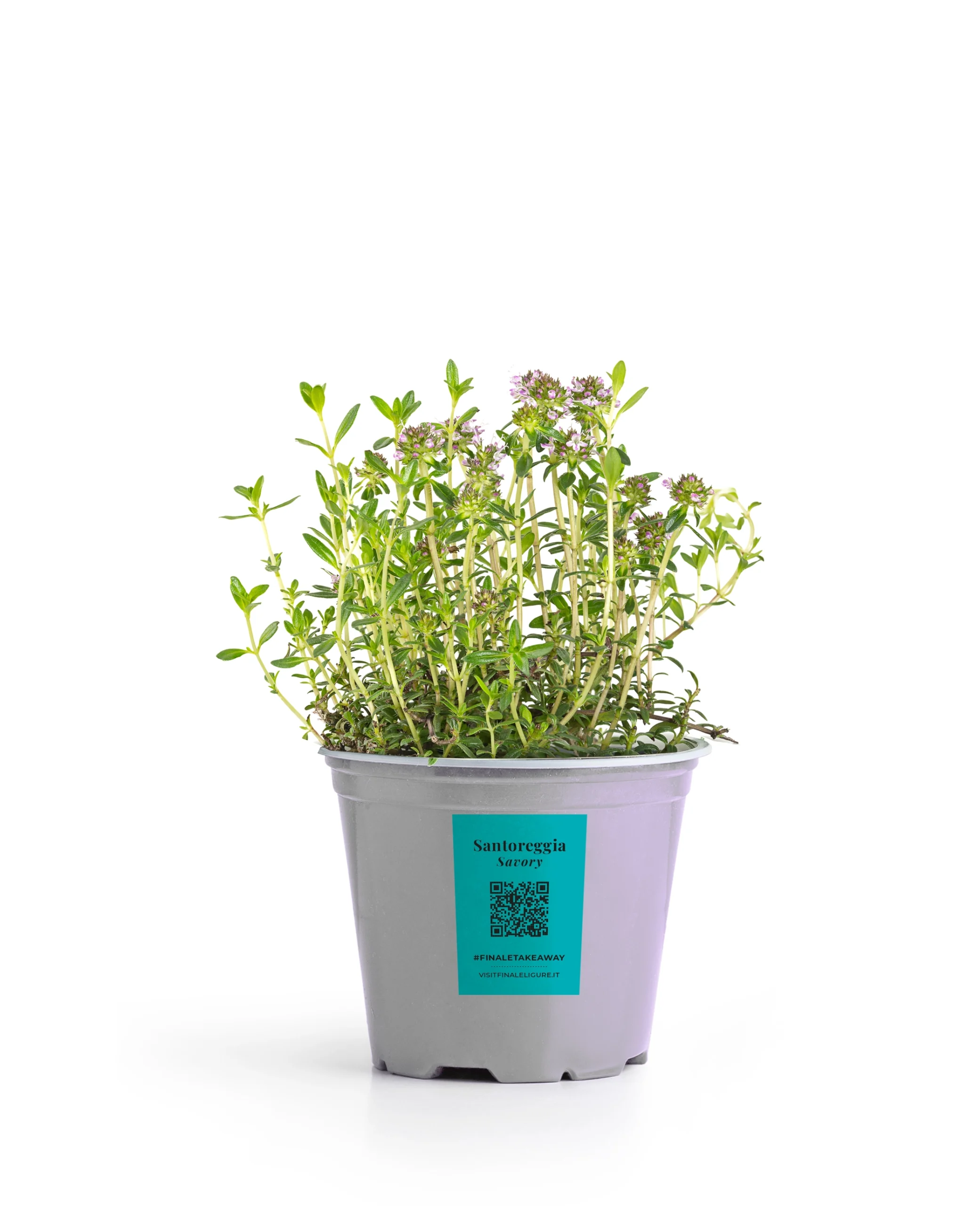 Savory
panissa
Ingredients:
Cold water – 750 g
Chickpea flour – 250 g
A pinch of salt
Savory
Method:
Place the ingredients in a saucepan with the addition of the aromatic herb. Beat with a whisk until all the lumps are removed.
Put it on the heat and mix until it comes away from the walls, like polenta.
Pour onto a baking tray and wait for it to cool.
At this point you can cut it and eat it seasoned with oil, lemon, pepper, and salt, or fry it.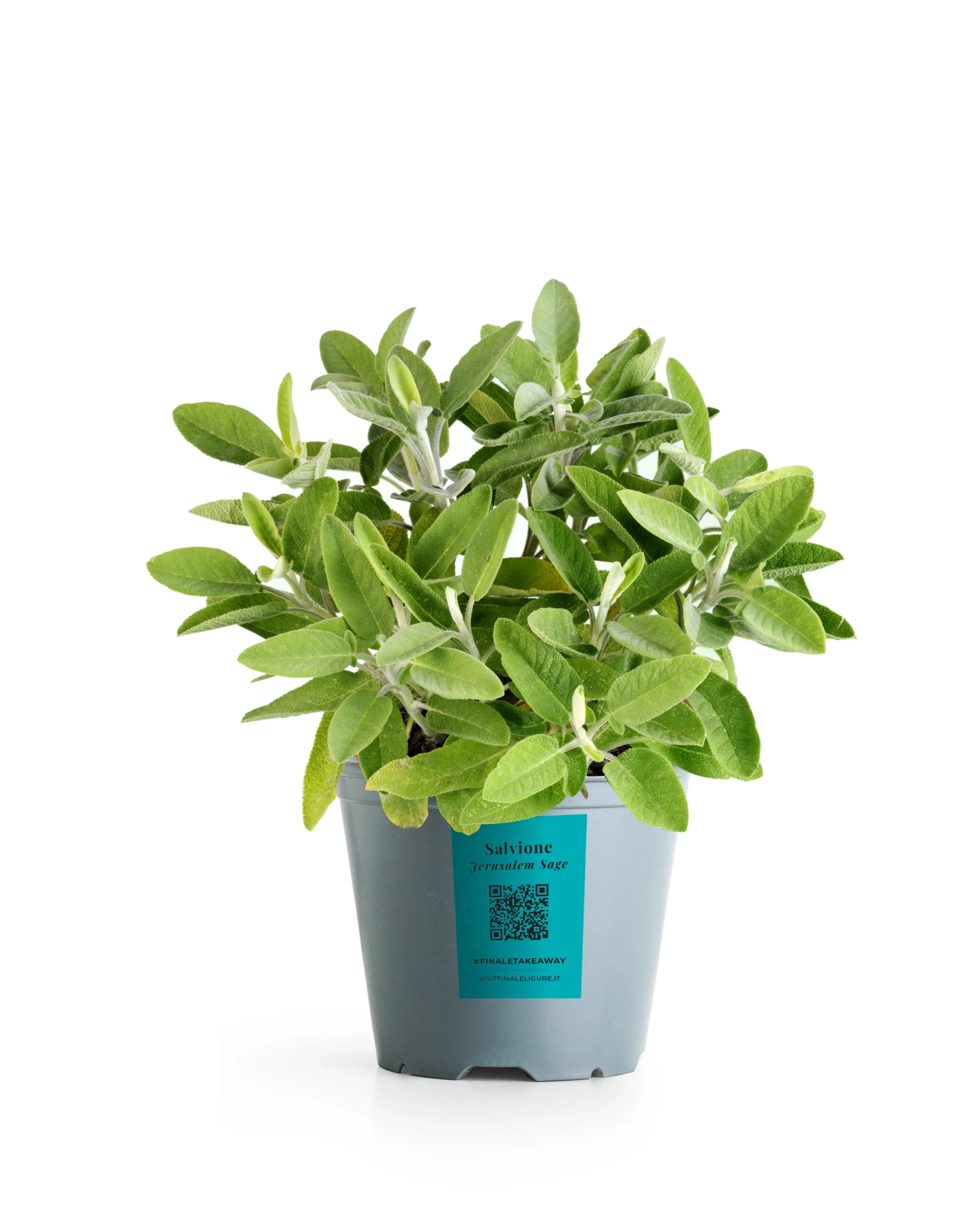 Jerusalem Sage
frisceu
Ingredients:
'0' flour – 175 g
Fresh brewer's yeast – 5 g
Egg yolk
Water – 120 g
A pinch of salt
Seed oil for frying
Method:
Dissolve the brewer's yeast in warm water. Add the egg yolk, followed by flour and salt. Mix with a whisk until you obtain a smooth batter. Cover with a cloth and leave to rise for approximately one hour.
Select the available ingredients to flavor the batter.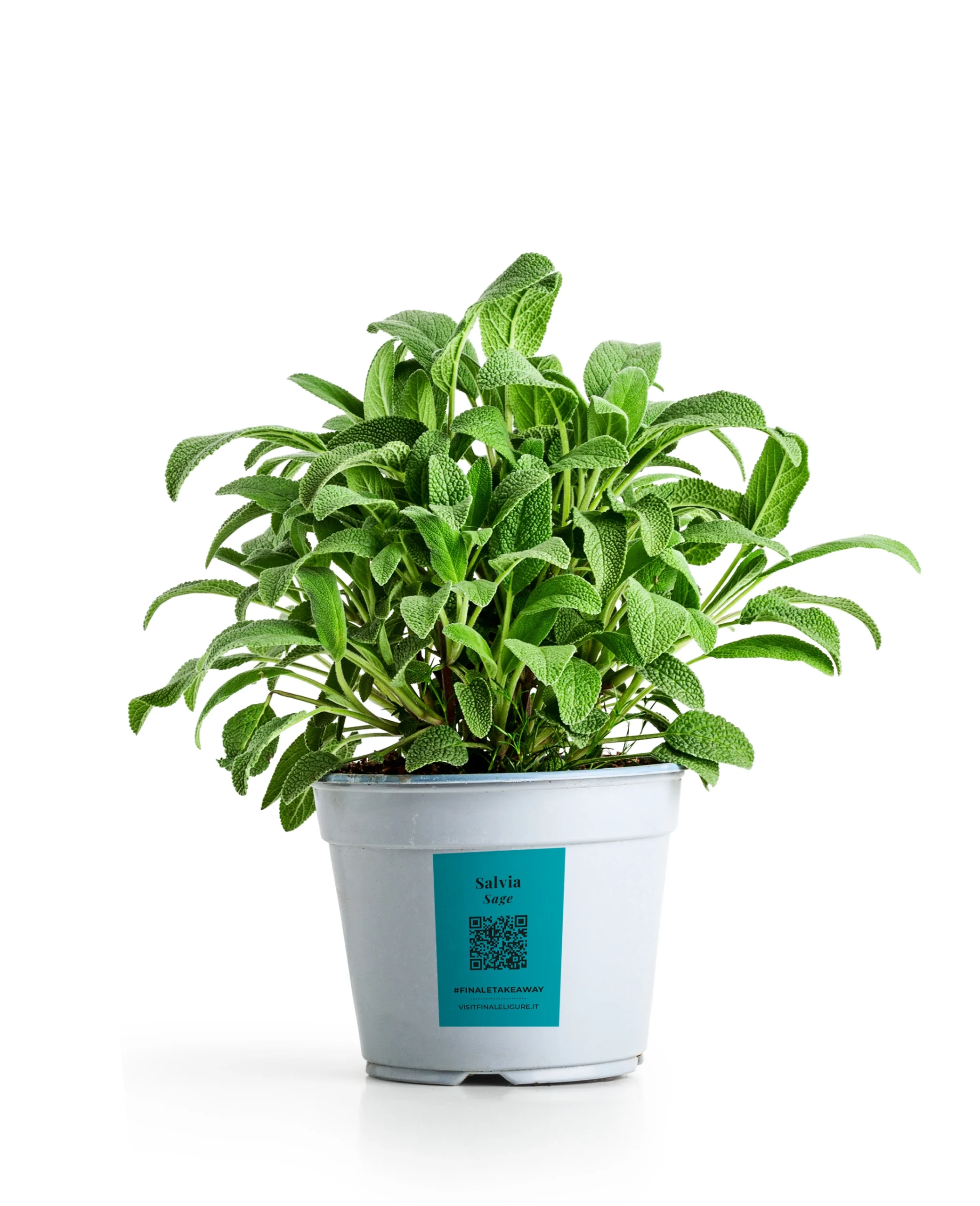 Sage
pesto
Ingredients:
Fresh sage – 40 g
Parsley – 10 g
7 nuts
1 clove of garlic
Parmesan – 40 g
Extra-virgin olive oil – As needed
Method:
Mix all the ingredients with a blender or mortar.
Rosemary
breadsticks
Ingredients:
Flour – 200 g
Dehydrated brewer's yeast – 3 g
Sugar – 2 g
Warm water – 110 g
Butter – 50 g
Salt – 4 g
Rosemary
Method:
In a bowl, combine sugar, yeast, and warm water.
Add the flour and the herbs you picked. When mixed, add the butter (soft), then the rest until you obtain a dough. Cover it with a cloth and wait for it to double its volume.
Form a rectangle and cut into strips. Shape the breadsticks by stretching the dough with your hands. They should rest in a pan for about 30 minutes.
Preheat the oven at 200 °C for about 15 minutes.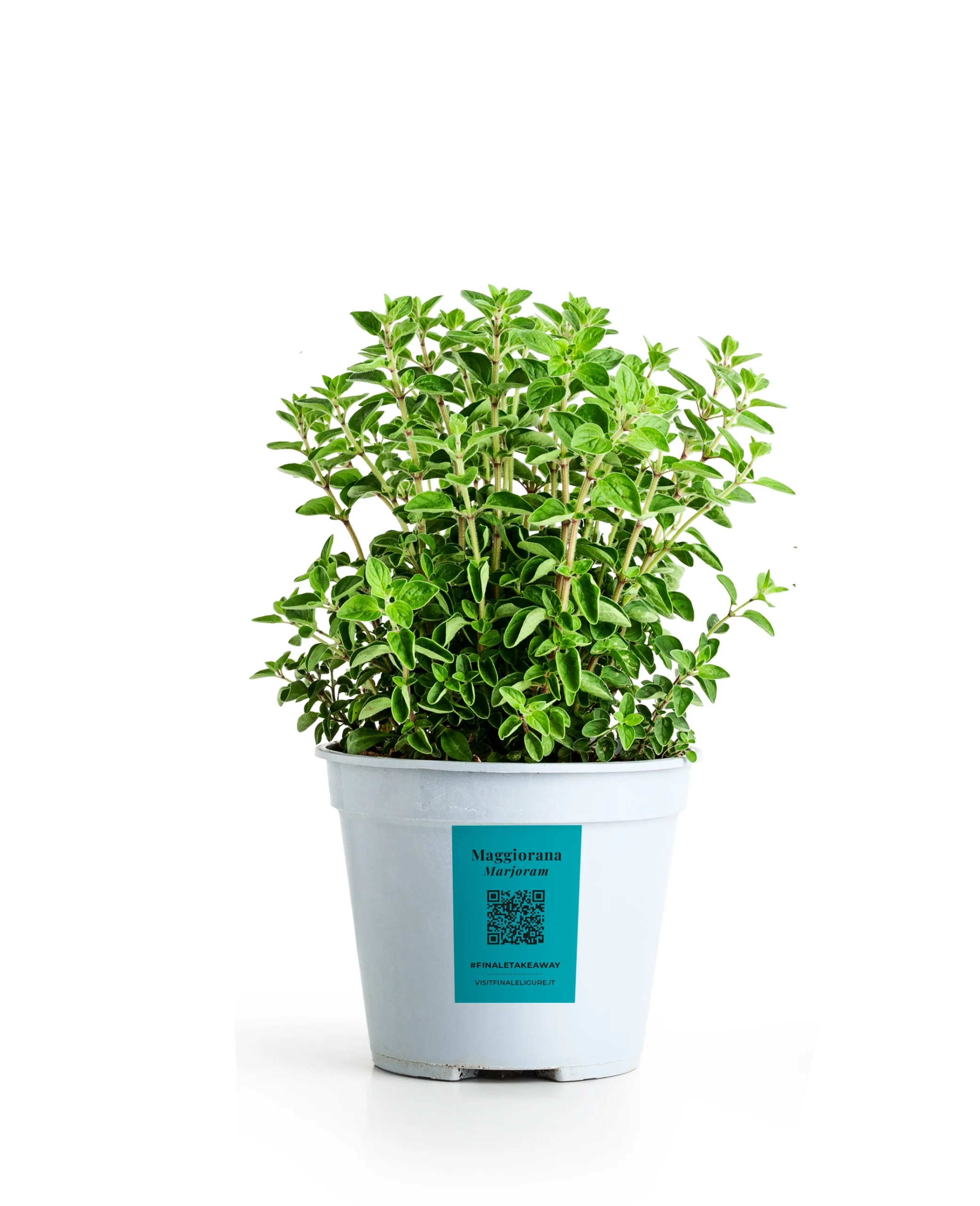 Marjoram
savory puffs
Ingredients:
Puffs
Water – 210 g
Salt – 4 g
Butter – 150 g
Flour – 150 g
Whole eggs – 300/320 g
Fresh marjoram
Zola cheese
Mascarpone cheese
Method:
For the cream, mix a spoonful of mascarpone cheese and the marjoram.
Place water, salt, butter, non-stick saucepan on the heat. As soon as it melts, add flour (all at once), until it becomes a sort of polenta.
Remove from heat.
Add, in three steps, the previously mixed eggs.
Fill the puffs with the mixture using a pastry bag.
Bake them in the oven, at 180 °C for 20 minutes.
the journey into the taste of ligurian tradition continues