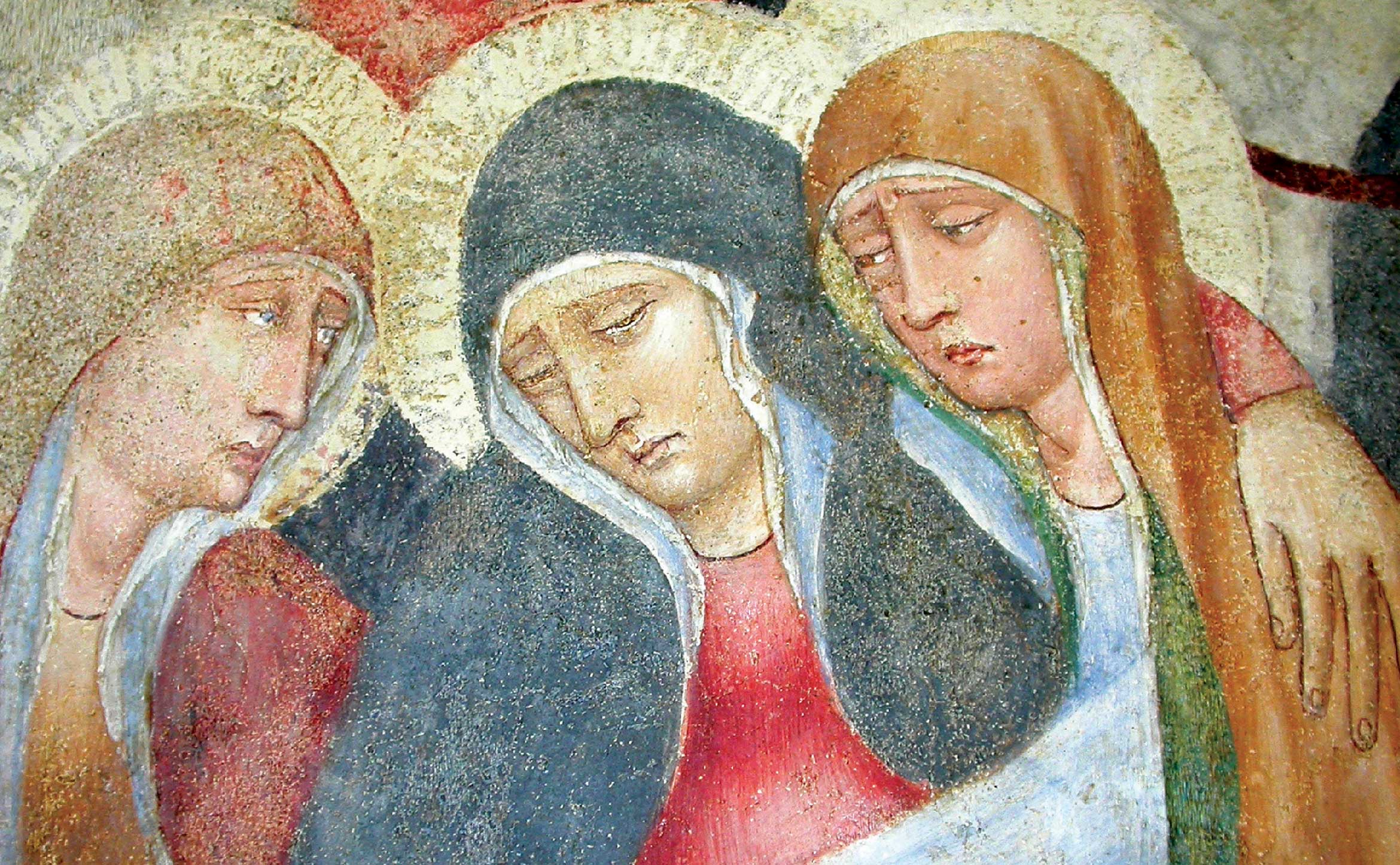 The great patronage of the Del Carretto family and a Renaissance landscape
The rise of the Marquises Del Carretto family on the Italian political scene in the mid-15th and early 16th centuries made the Finale area one of the landmarks of Renaissance architecture in Liguria.
After the devastating war against Genoa (1447 – 1449), once Giovanni I Del Carretto reconquered his marquisate, he quickly set to rebuilding both Castel Gavone and Finalborgo, enclosed into high walls with new gates. Porta Testa, on the western side, dates back to 1452.
Detail of Porta Testa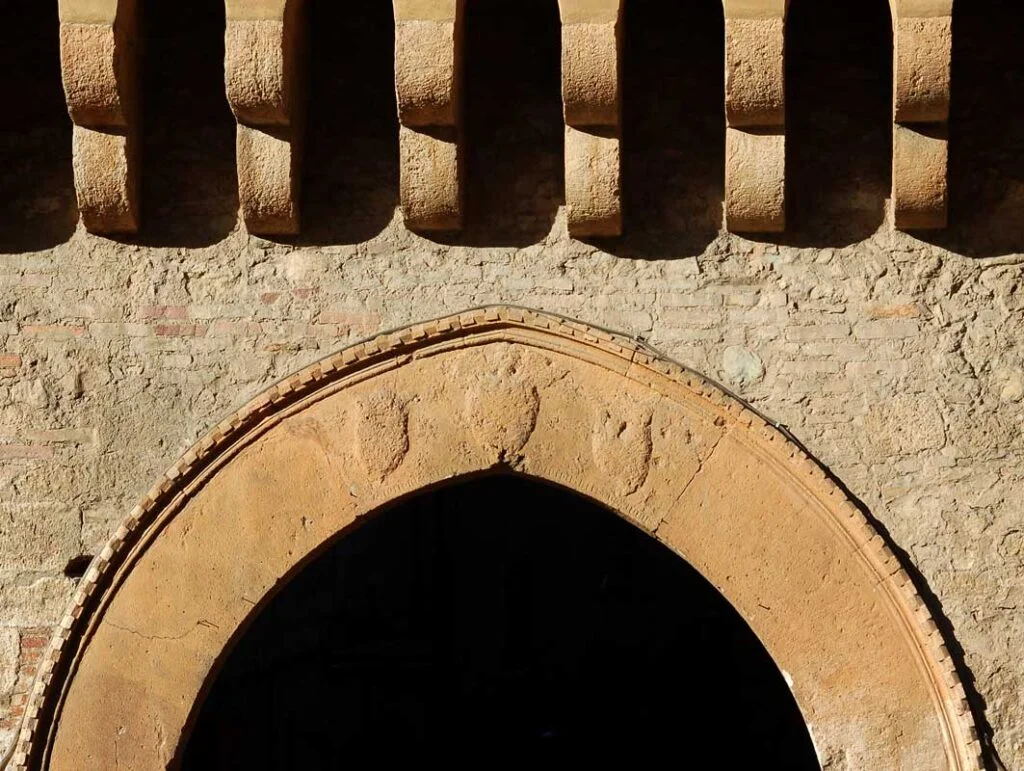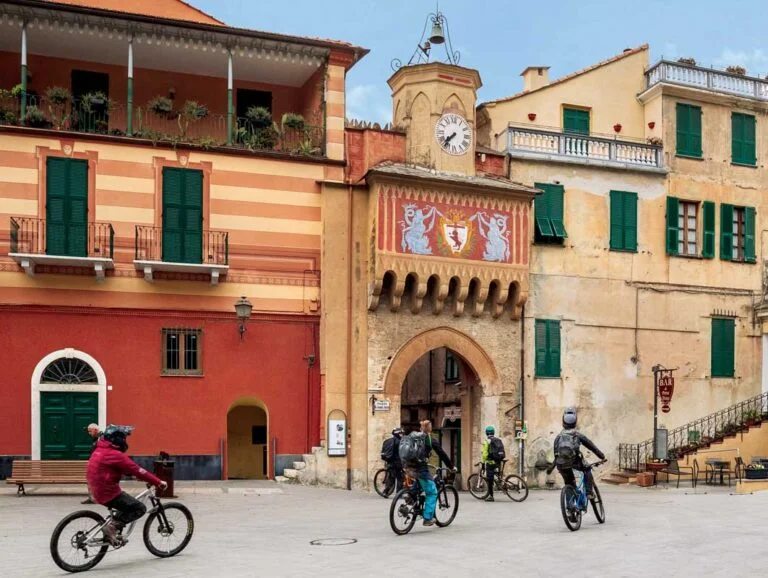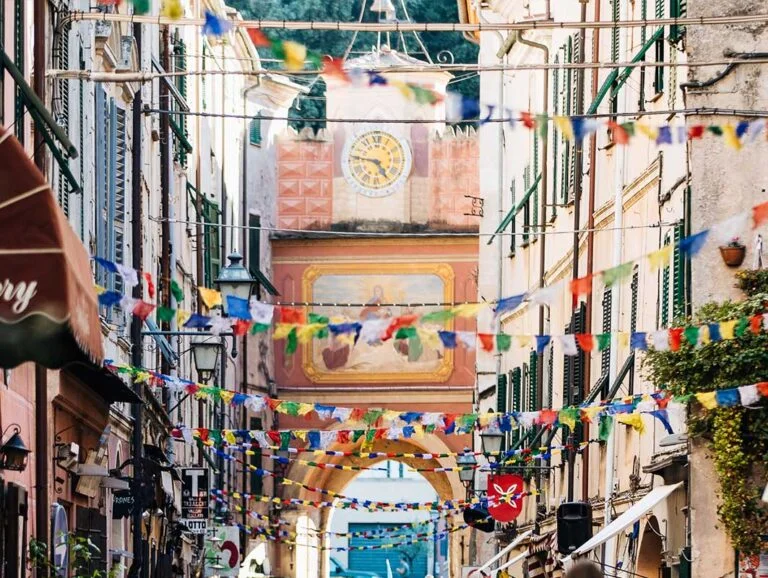 A few years later, the Palazzo del Tribunale was rebuilt; noteworthy is the Four Cardinal Virtues (1462) in the lunette. Around 1463, the beautiful octagonal bell tower of the Chiesa di San Biagio was erected.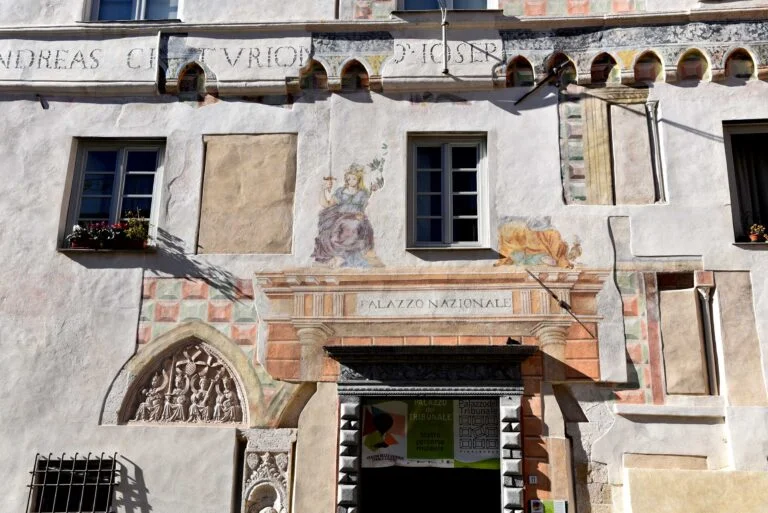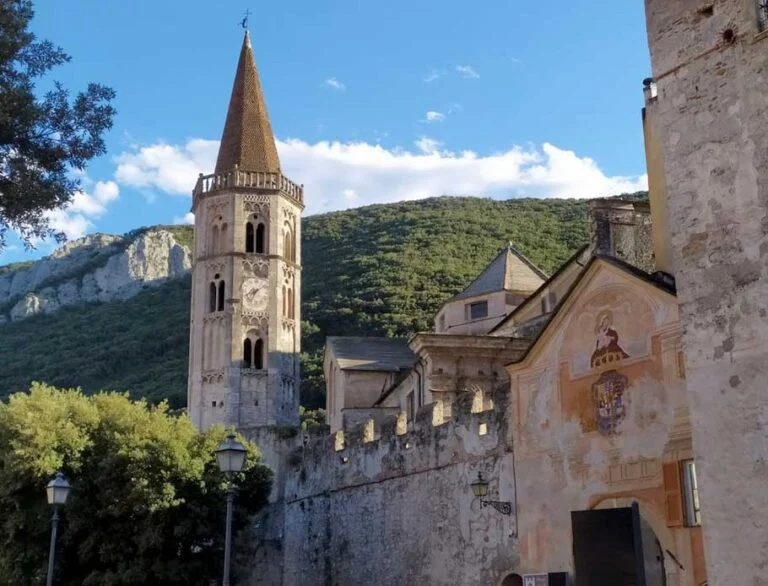 Another example of the renovation work of Giovanni I and his wife Viscontina Adorno is the Chiesa di Nostra Signora di Loreto in Perti, also called "Chiesa of the five bell towers", one of the most stunning examples of Renaissance architecture in Liguria. The architectural model designed for the Firenze Medicea or the Milano Sforzesca is here realized in a charming rural landscape surrounded by olive trees.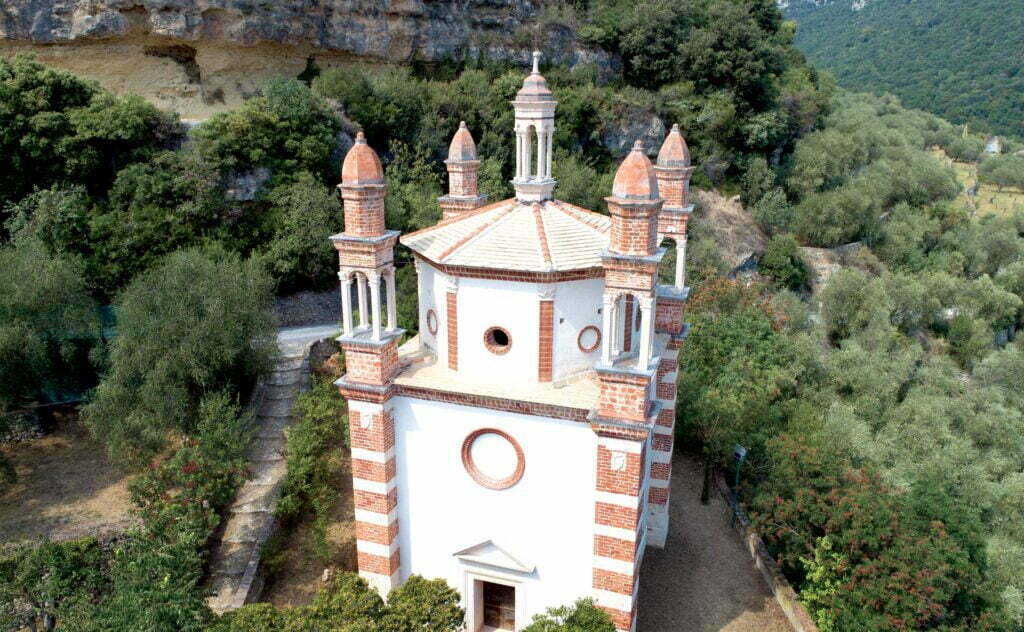 Beautiful examples of late 15th-century Renaissance architecture are the Chiesa di San Sebastiano in Perti (1490) and the two large cloisters of the Convento Domenicano di Santa Caterina in Finalborgo (late 15th century), the result of the patronage of the Marchesi del Carretto family.
Torre dei Diamanti of Castel Gavone
The Torre dei Diamanti di Castel Gavone, a symbol of Finale Ligure, is a beautiful example of Italian military architecture on the models proposed by Francesco di Giorgio Martini. The tower's distinctive "teardrop" shape is characterised by its cladding with the "diamond-shaped" blocks of Finale Stone, which gives the facade a movement of light.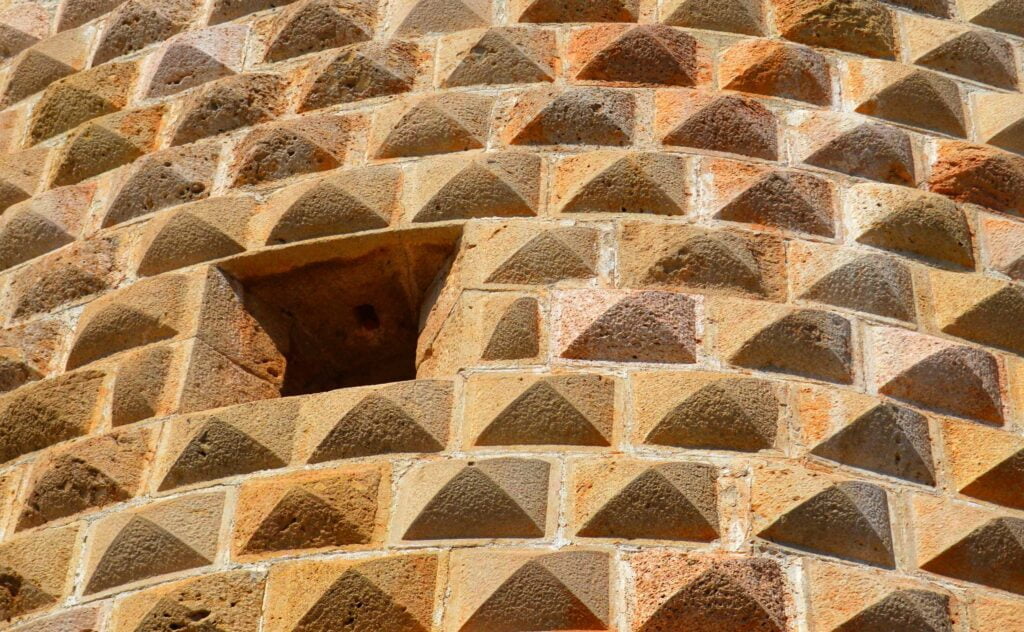 "Diamond-shaped" blocks of Finale Stone

GUIDED TOURS
GUIDED TOURS CALENDAR

The monuments can be visited during guided tours (as part of the "Renaissance Itinerary" ) organized by the Museo Diffuso del Finale and the Centro Storico del Finale.