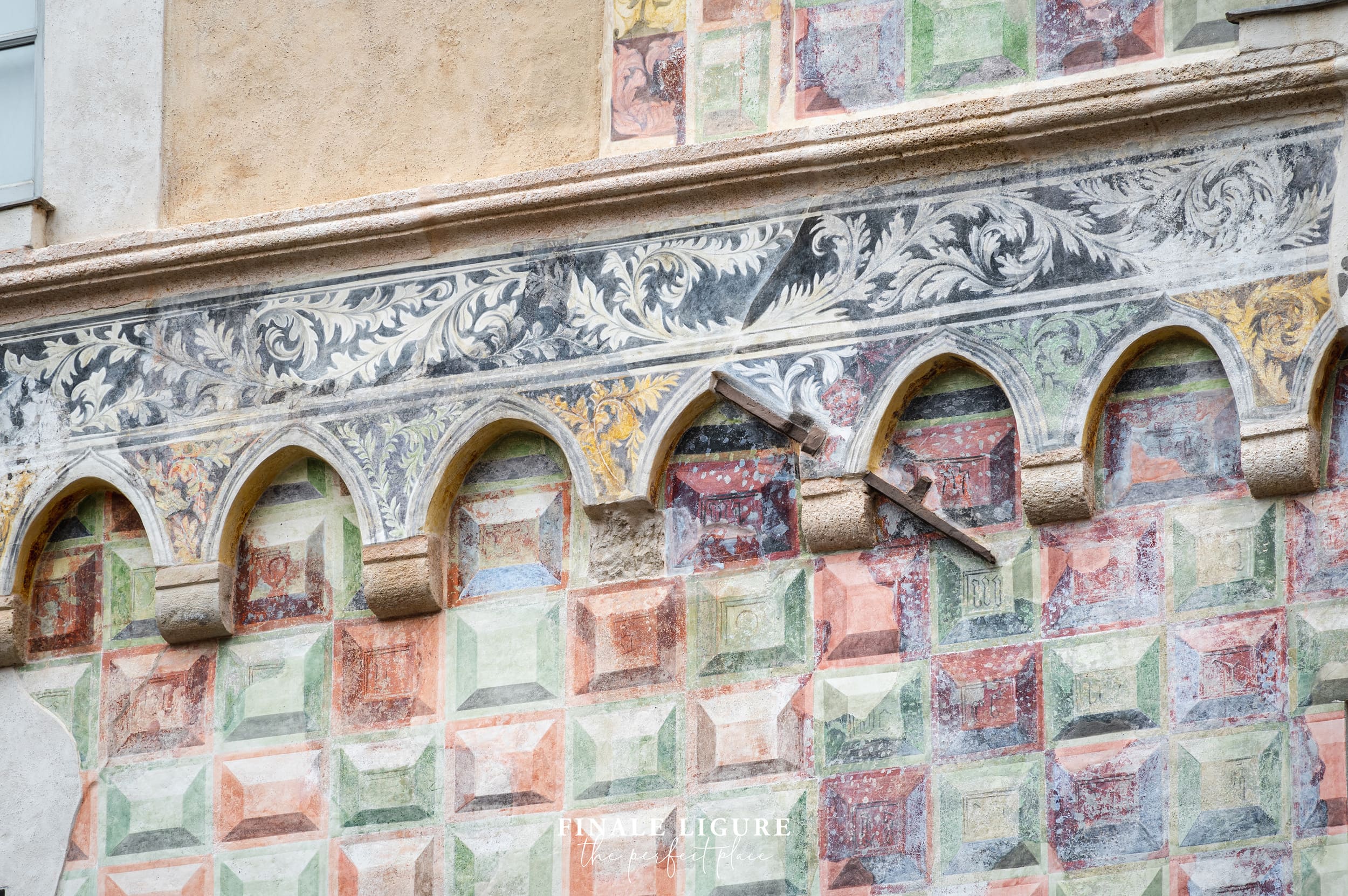 OPEN DOORS TO THE CULTURAL HERITAGE OF FINALE
Open Door Open Art
The "Open Door – Open Art Finale" initiative, a component of the Museo Diffuso del Finale, unlocks the doors of historically significant landmarks linked to the Marquises del Carretto during the Middle Ages and Renaissance periods. From Castel Gavone to Cappella Oliveri, this project aims to make culturally significant sites in Finale more accessible to the public, including treasures that are often closed or not widely known.

Cappella Olivieri di Santa Caterina
The frescoes at Cappella di Santa Maria degli Oliveri in the Dominican Church of Santa Caterina in Finalborgo are a notable example of medieval painting in Liguria.
Teatro Aycardi
In the homonymous square, a sober facade decorated in mock architecture hides the oldest 19th-century theatre in Liguria, preserved to this day. This tiny gem embodies the vibrant social and cultural scene of its era.
Chiesa and Convento di Santa Caterina
The transformation of the Del Carretto family's medieval hamlet, from a Dominican convent to a contemporary cultural centre, exemplifies the balance between progress and preserving history.
Chiesa di San Lorenzo, Varigotti
A medieval church stands atop an ancient harbour amidst the sea, sky, and rocks. From its elevated position, San Lorenzo in Varigotti overlooks the picturesque natural harbor, sheltered by the promontory of Punta Crena extending out into the sea.
Palazzo Marchionale or Del Tribunale
Since the Middle Ages, the Palazzo del Tribunale has been known as the "palace where justice was served" by the Marquises Del Carretto.
Palazzo Ricci
A stunning Renaissance residence located in Finalborgo. This well-maintained residence is a precious representation of noble history, dating back to the early 1500s in Finale.