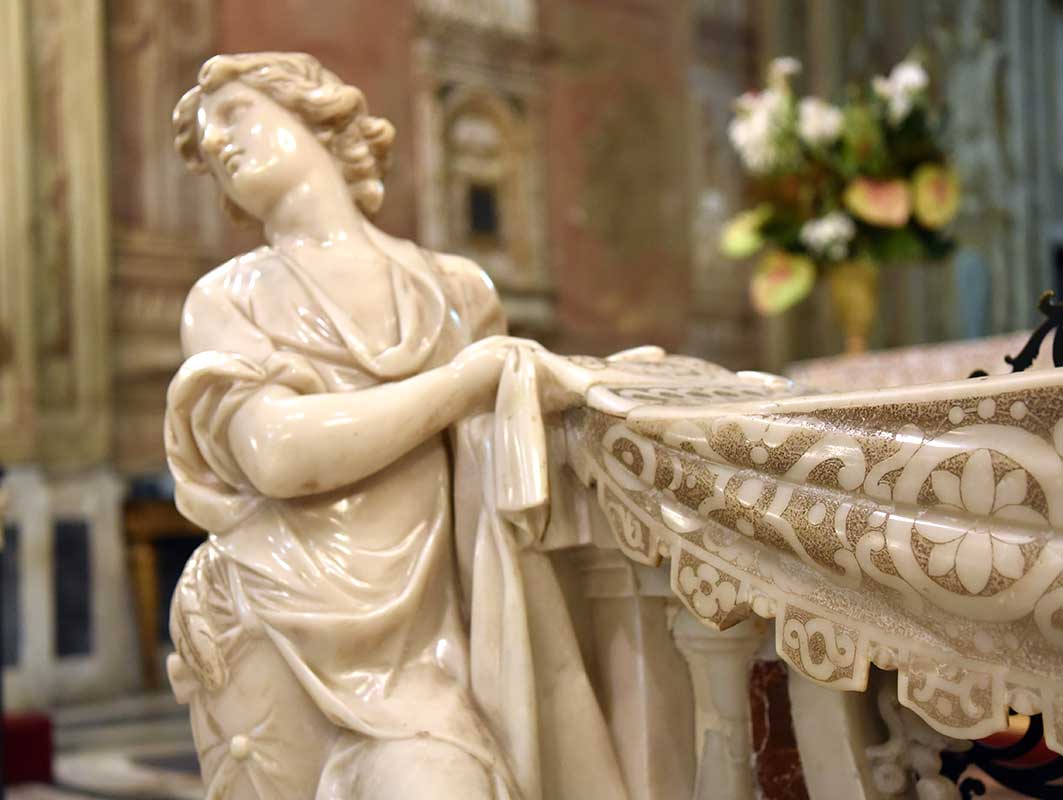 White marbles as a symbol of prestige
From 1602 to 1707, the Spanish ruled over Finale, bringing about significant economic prosperity for the Marquisate. During this period, the magnificent 17th-century basilicas were built, which were requested by a flourishing community like Finalmarina or were part of long-established traditions, as seen in the example of Finalborgo.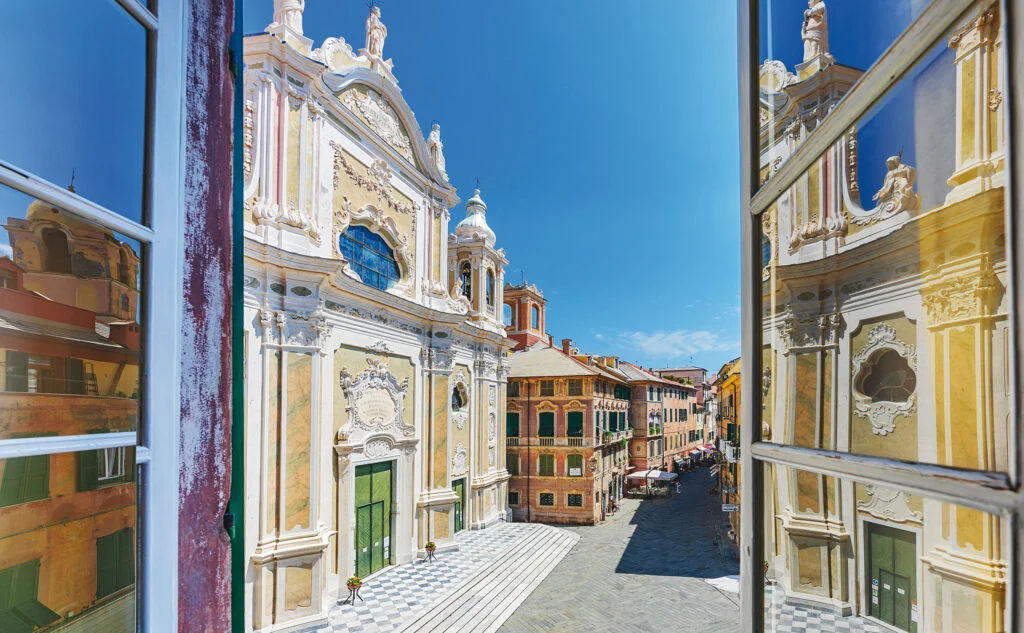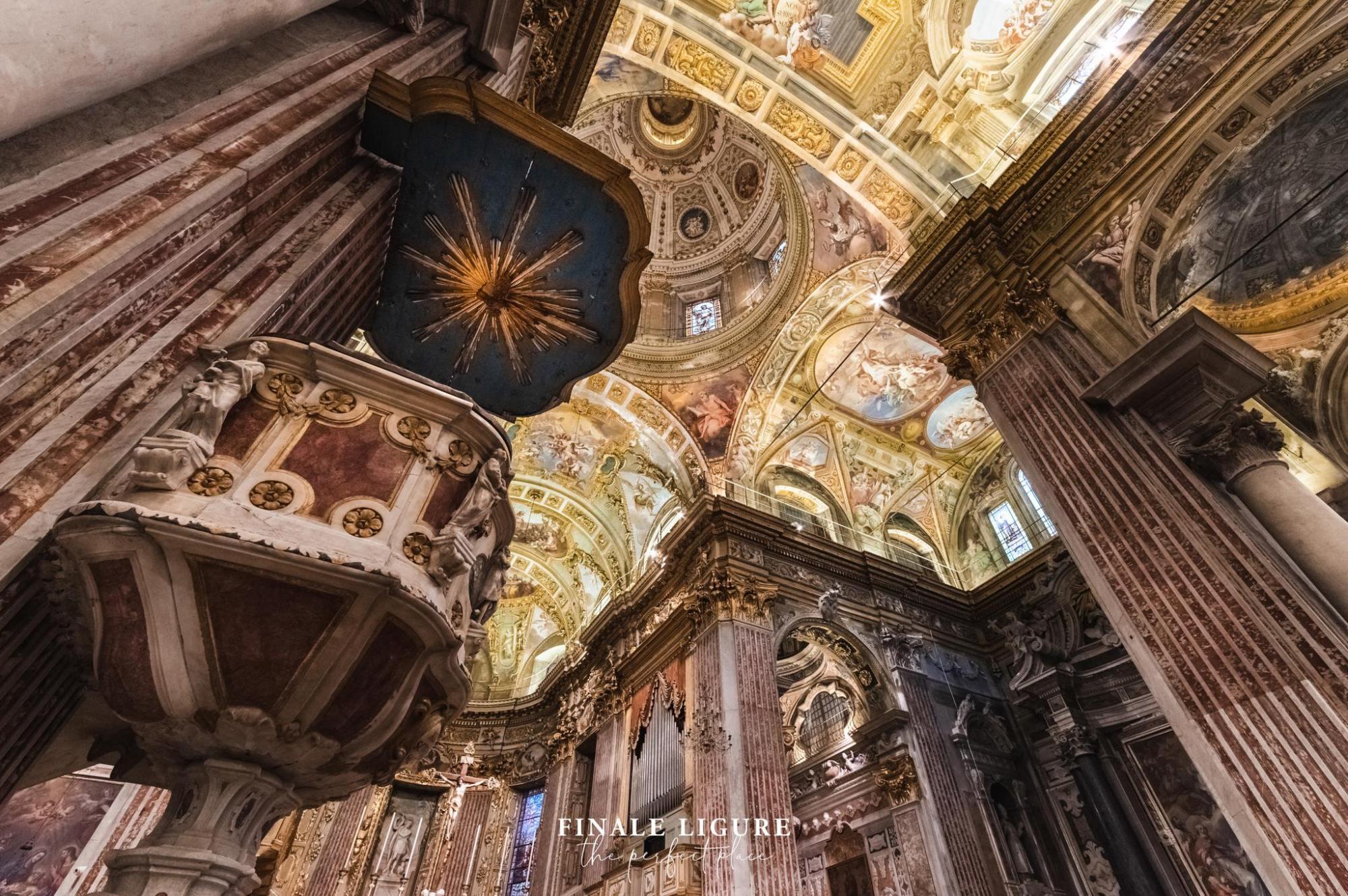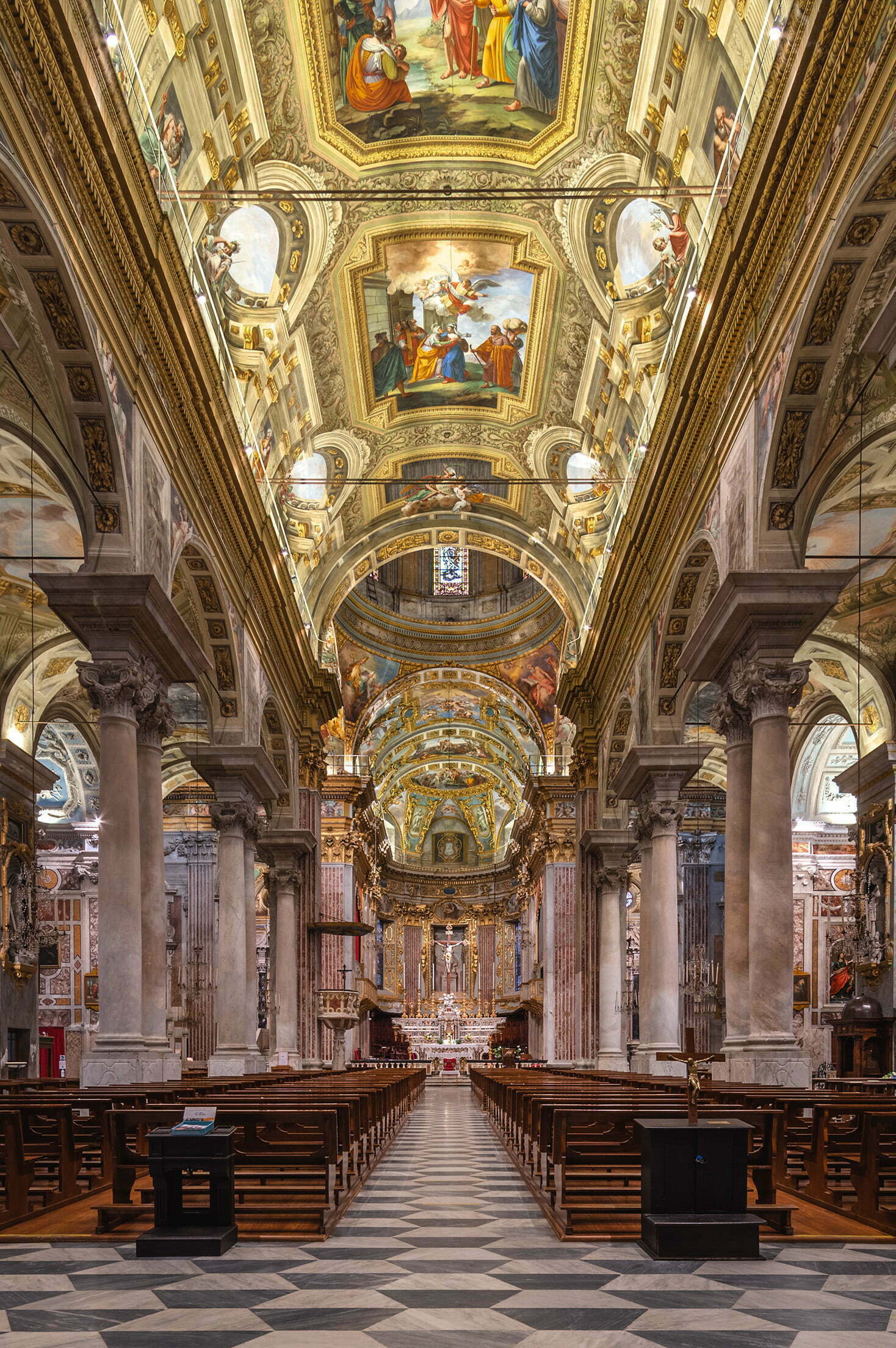 In 1619, the construction of a new and prestigious church dedicated to San Giovanni Battista started at the Marina. This church replaced the old paleochristian and medieval parish church. After an impressive 55 years, the building was finally completed. The magnificent structure boasts a nave and two aisles, which are distinguished by twin columns made from the finest white marble sourced from Carrara quarries.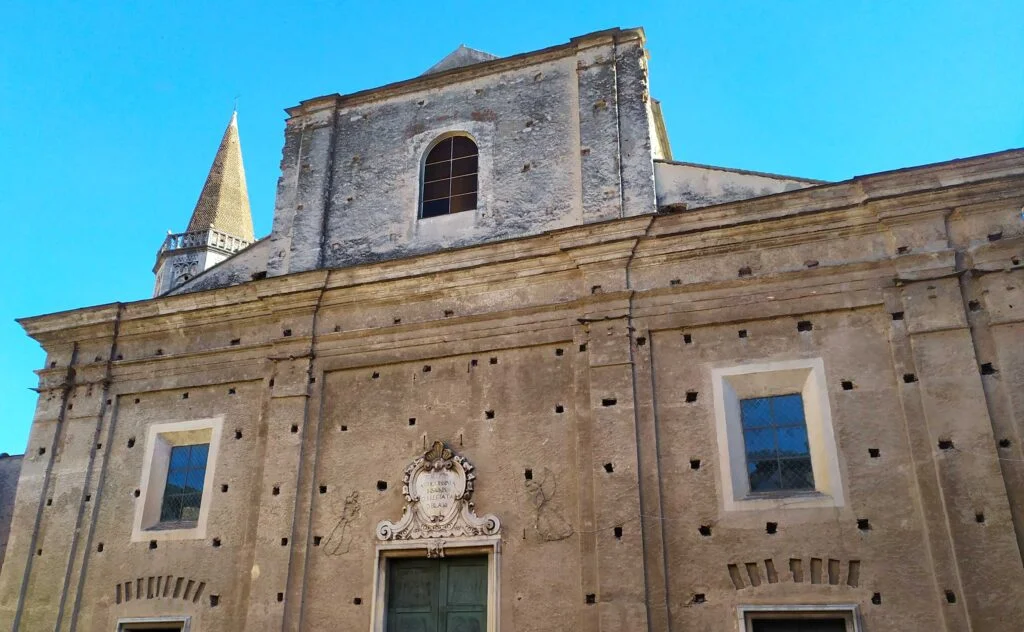 The community of Borgo decided to build a new parish church in 1634. Architect Andrea Storace was entrusted with the construction work, which lasted for several decades. The population made significant sacrifices to bring this impressive structure to life, and in 1690, it was finally consecrated.
During the latter half of the 18th century, the church finally acquired stunning white marble pieces that were created during the era of the late Genoese Baroque. These works are considered among the most unique and original of their time.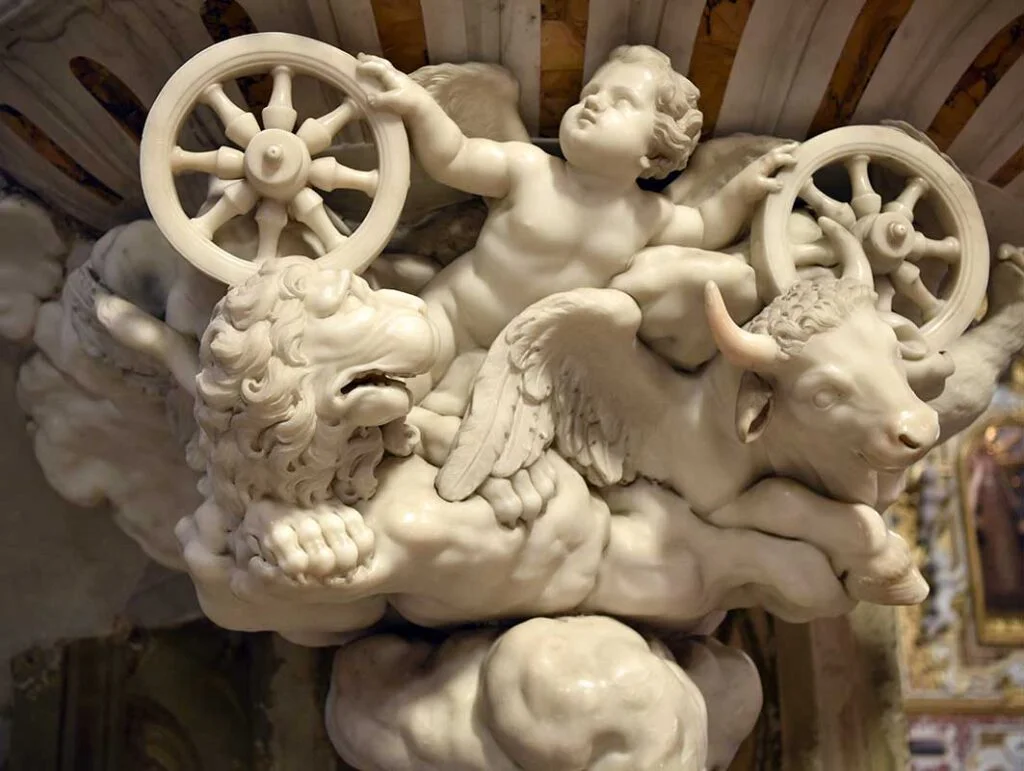 In 1765, Pasquale Bocciardo crafted an imaginative pulpit portraying the chariot of the prophet Ezekiel, encircled by the symbols of the evangelists. The pulpit is upheld by a column of clouds, which angels moved with their breath.
In 1791 the stunning main altar was commissioned to Andrea Casareggio and Girolamo Bocciardo, both from Genoa.
The latter is also the author of the splendid white marble balustrade that separates the presbytery from the nave, executed in 1792 with four figures of angels holding the Eucharistic tablecloth. This sculpture serves as a remarkable representation of late 18th-century Ligurian art. It embodies neoclassical aesthetics while also incorporating elements of the Roman Baroque era, particularly in the dynamic depiction of angels.
The realistic marble lace tablecloth is intricately decorated and engraved with great precision, reminiscent of the artistic excellence of the Baroque era.

For more information about the Basilica of San Giovanni and San Biagio see
www.mudifinale.com
Museo Archeologico del Finale (Archaeological Museum of Finale)
Chiostri di Santa Caterina
Finalborgo